'Europe to create banking system for ties with Iran' 
September 8, 2018 - 21:18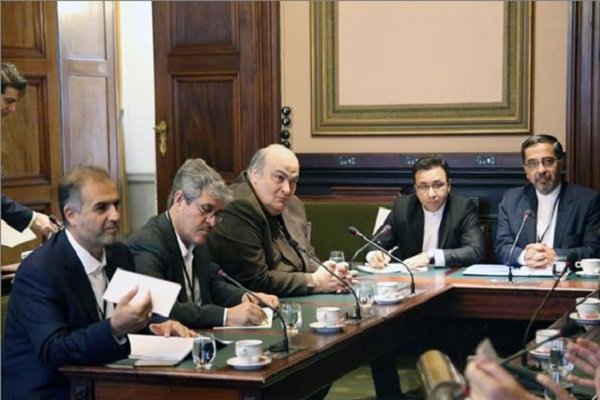 TEHRAN – Chair of the European parliamentary group for relations with the Islamic Republic has said the European Union is looking to establish an independent financial system for banking relations with Iran.
Janusz Lewandowski made the statement with Kazem Jalali, chairman of the Majlis research center, in Brussels on Saturday.
Lewandowski also said the wave of refugees is a huge challenge for Europe. He also said Iran plays a great role in the Middle East region.
Citing changes in European-American relations during Trump presidency, the European official said that Europe needs to learn at an international level how to act without the United States.
Lewandowski stated, "Tramp is seeking to create a climate in the international community against the Islamic Republic of Iran."
Jalali, for his part, pointed to the EU's role in the preservation of the 2015 nuclear deal, saying, "In this matter, we need to see practical and concrete action from Europe, and this should not be limited to slogan."
He criticized the United States for unilaterally leaving the deal, saying, "America is always looking for unilateralism on the global stage, and the countries of the world do not like it, and the world must be managed multilaterally."
Jalali added, "The Iranian people have genuine questions about the economic benefits and achievements of the JCPOA [the official name for the nuclear deal], and Europe must, in a practical and tangible way, in addition to fulfilling its duties, also offset the deficiencies resulting from the unilateral withdrawal of America."
SP/PA