Most of those behind Ahvaz terrorist attack arrested: intelligence chief
September 24, 2018 - 12:42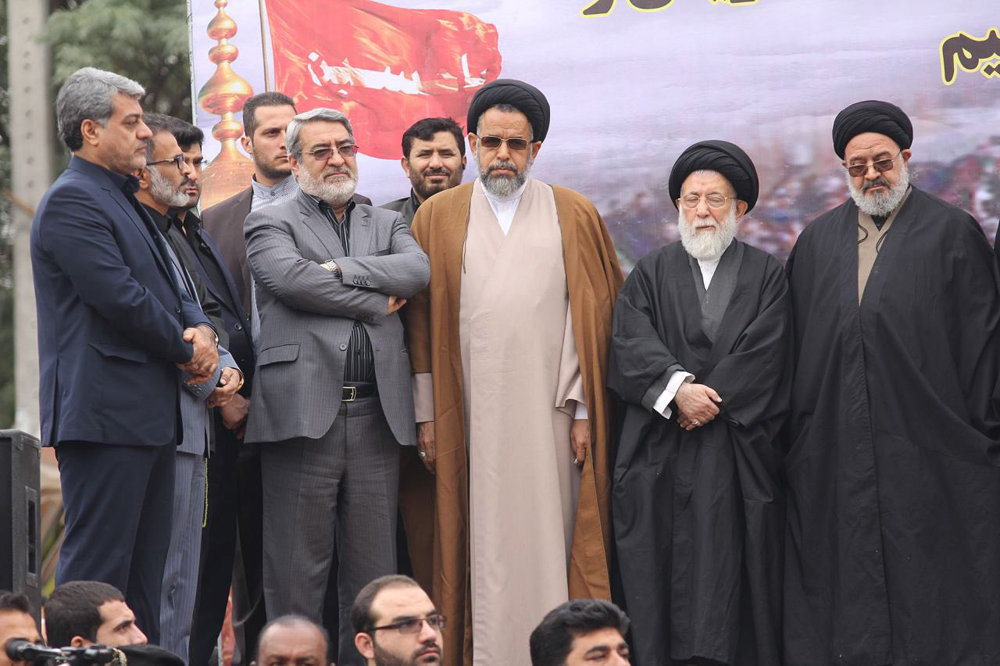 TEHRAN – Iranian Intelligence Minister Mahmoud Alavi announced on Monday that the most of those persons behind the Saturday terrorist attack in Ahvaz have been arrested.
Alavi said security forces will track down all elements involved in the terror act to "send this message to the world that the Islamic Iran is not a place for committing such anti-human crimes and that the criminals will soon pay cost for their actions."
In the terrorist attack on a military parade in Ahvaz, the capital of southwestern province of Khuzestan, 24 people, including women and children, were killed.
The announcement by the intelligence came as people took part in large numbers for the funeral of the victims of the attack.
The government had declared Monday as the national day of mourning.
Nozar Nemati, the deputy commander of the Army, also confirmed that almost all those who had had a hand in the Ahvaz assault have been detained.
IRGC official: Terrorists to 'repent' their act
Mohammad Jokar, the deputy IRGC chief for parliamentary affairs, also said on Monday that response to terrorists involved in the attack will definitely make them "repent".
Jokar added, "What is clear is that the terrorist will receive a crushing response for the terrorist attack in Ahvaz."
There has been no case that "terrorists do an action and not receive a response", he said.
The Islamic Revolution Guard Corps issued a statement on Sunday saying a "deadly and unforgettable revenge" awaits the terrorists.
"Considering (the Guards') full knowledge about the centers of deployment of the criminal terrorists' leaders..., they will face a deadly and unforgettable vengeance in the near future," the statement said.
PA/PA