VP asks Health Ministry to report on U.S. violation of ICJ ruling
October 7, 2018 - 21:27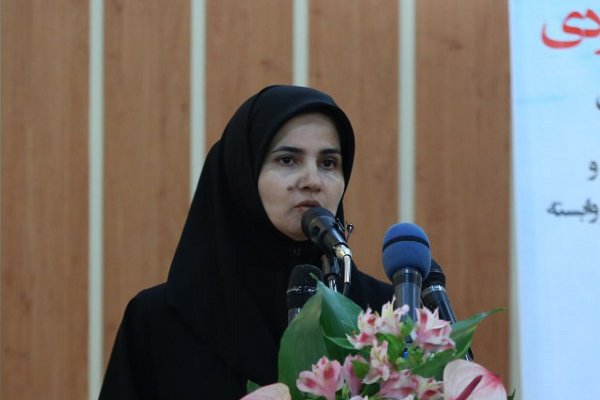 TEHRAN – The Iranian vice-president for legal affairs has called on the Health Ministry and other governmental bodies to provide the International Court of Justice (ICJ) with cases of the U.S. violation of the ICJ's decision on Tehran-Washington dispute.
"Legal experts and directors of the governmental and the private sectors, especially in the Health Ministry, and all people who witness violation of the ICJ's ruling are needed to present their proofs on the violation cases to be raised at the main sessions of the court on Iran-U.S. dispute," Laya Joneidi said, addressing a forum in Tehran on Sunday.
She also said that the ICJ's decision on Iran-U.S. dispute is binding for Washington and must be obeyed.
In relevant remarks on Saturday, Joneidi had said that "the ICJ has issued a decree requiring America to avoid posing obstacles to the supply of medicine, food, medical equipment, foodstuff, air services and banking operations."
In its lawsuit against the U.S., the Islamic Republic of Iran argued that the sanctions violate the terms of the 1955 Treaty of Amity between Iran and the U.S. It also called on the court to order the U.S. government to immediately stop its destructive measures.
The UN's top tribunal unanimously ruled in its Wednesday verdict that the U.S. must ensure that the re-instated sanctions are not impacting humanitarian aids or civil aviation safety.
Judge Abdulqawi Ahmed Yusuf read the final say of the court which obliged the U.S. to "remove by means of its choosing any impediments arising from the measures announced on May 8 to the free exportation to Iran of medicines and medical devices, food and agricultural commodities" as well as airplane parts.
The court further said that sanctions on goods "required for humanitarian needs... may have a serious detrimental impact on the health and lives of individuals on the territory of Iran."
Just hours after the ICJ verdict, U.S. Secretary of State Mike Pompeo announced that the U.S. was quitting the Treaty of Amity with Iran.
In August, Washington announced the re-imposition of the first set of unilateral sanctions against Iran, introducing restrictive measures on trade with Tehran and potentially foreign companies doing business with the Islamic Republic, which prompted a massive pullout of investors from the Iranian market.
In November, the U.S. is set to introduce the second phase, sanctioning Iranian oil and gas as Trump follows through on his promise to put maximum pressure on the country after the U.S. withdrawal from the 2015 nuclear deal in May.
SP/MH