Iranian military chief urges Pakistan to immediately arrest kidnappers
October 20, 2018 - 19:56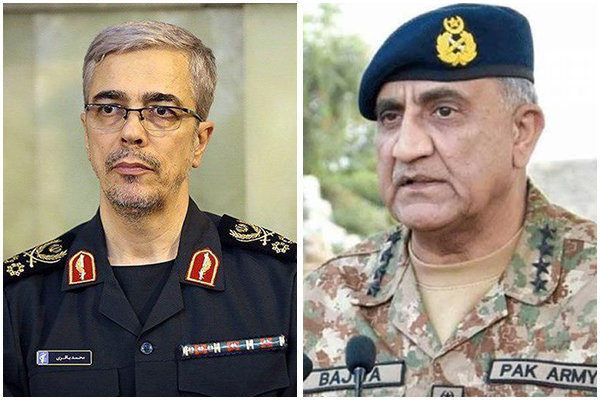 TEHRAN - Chief of Staff of the Iranian Armed Forces Mohammad Baqeri has urged Pakistan to take immediate action to arrest terrorists who kidnapped more than 10 Iranian border guards last week.
In a phone conversation with Pakistan's army chief General Qamar Javed Bajwa on Friday, Baqeri said, "Based on the agreements between the two countries' armed forces, the Pakistani armed forces should take necessary actions to set free the kidnapped soldiers and guards."
He also attached great importance to deployment of more Pakistani forces in borders with Iran to boost security.
General Bajwa expressed hope that the Pakistani security forces' actions would result in releasing the kidnapped guards.
The Jaish ul-Adl terrorist group kidnapped the Iranian guards in the border region with Pakistan on October 15.
The border guards were from Basij forces, policemen and the Islamic Revolution Guards Corps personnel.
The abductees were stationed at a border post in Iran's Mirjaveh region when they came under attack from the terrorists, the IRGC said at the time.
"The Pakistani government should immediately implement all necessary means and measures to free border guards of the Islamic Republic of Iran and arrest the notorious terrorists," Iran's Foreign Ministry Spokesman Bahram Qassemi said last week.
NA/PA