Brazil will stand with Iran in face of U.S. sanctions: ex-president 
November 11, 2018 - 15:45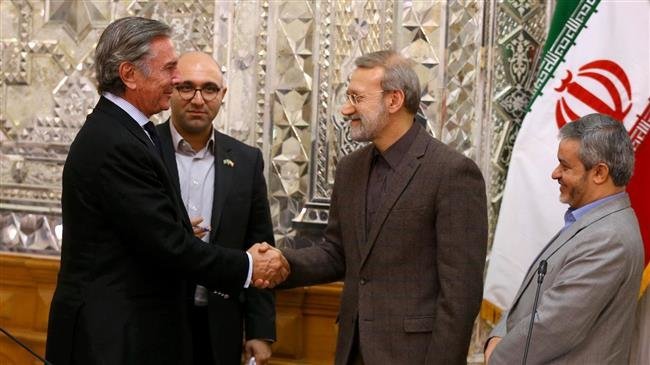 Former President Fernando Collor de Mello says Brazil will stand with Iran like other member states of BRICS, the association of five major emerging economies, in the face of US sanctions. 
Collor de Mello, currently the head of the Committee of Foreign Affairs and National Defense at Brazil's Federal Senate, made the remarks during a meeting with Iranian Parliament Speaker Ali Larijani in Tehran late Saturday.
The senator stressed that Brazil like other BRICS members - namely Russia, India, China and South Africa - stands by Iran and seeks to develop bilateral relations in the fields of economy and trade.
The former Brazilian president also called for the enhancement of parliamentary ties between Tehran and Brasilia.
Collor de Mello further said the international community and the UN should not remain silent while measures taken by US President Donald Trump imperil global relations.
He touched on fresh US sanctions on Latin American countries, including Cuba, Venezuela and Nicaragua, saying those measures will never resolve problems.
Larijani, for his part, hailed Brazil's position on the 2015 nuclear deal with Iran, called the Joint Comprehensive Plan of Action (JCPOA).
He also underlined the need to develop industrial, agricultural and banking cooperation between the two countries as he slammed Washington's "adventurism" with regard to the JCPOA.
arlier this week, the Trump administration unleashed a second round of sanctions against Iran. The punitive measures targeted 700 individuals, banks, aircraft, ships and companies tied to Iran's energy and financial industries.
They came months after Washington scrapped the nuclear accord despite international objections.
The first round of the anti-Iran bans – which had been lifted under the accord -- were re-imposed in August.
(Source: Press TV)