Iran lauds global awareness to Yemen disaster
December 16, 2018 - 20:54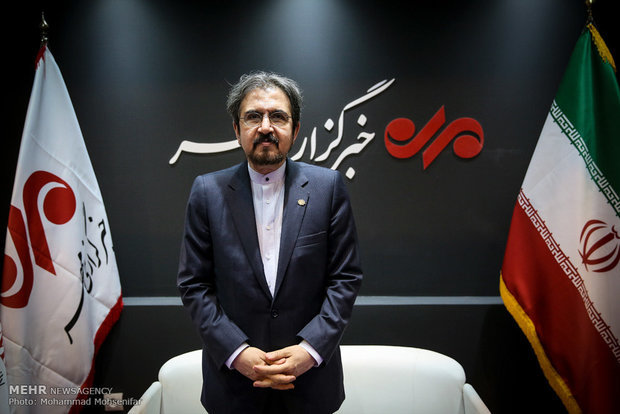 TEHRAN - Iranian Foreign Ministry spokesman Bahram Qassemi has praised global awareness about the calamities of the Saudi-led war on Yemen, expressing hope that it would help end the war in the country.
"We hope that by actions that have been taken, we would enter a new phase to get close to achievement of all the ideals and wishes of the international community for the Yemeni people," Qassemi told the Mehr news agency in an interview published on Sunday.
He suggested that a ceasefire should be announced in under the supervision of the UN and efforts to deliver humanitarian aid be facilitated to the war-stricken country.
According to the UN World Food Programme, about 12 million Yemenis are facing devastating famine.
Saudi Arabia along with the UAE have been pounding Yemen since March 2015 to restore the toppled government of Mansour al-Hadi.
Qassemi said, "Undoubtedly, this aggression by a delusional country (Saudi Arabia) against the people who are living in the worst situation is a clear example of a human catastrophe and war crime which cannot be continued."
He added, "History reminds us that no country can reach a result and inhuman objective through aggression against another country and occupation of it through use of force and violence."
UN-brokered peace talks between the warring parties in Yemen's conflict began on December 6 and ended on December 13 in Sweden.
UN Secretary General Antonio Guterres said on Thursday that the Yemeni parties had reached an agreement on a ceasefire in the Red Sea port city of Hudaydah, bringing the first round of the Sweden talks to a close.
Qassemi said on Thursday that Tehran welcomes preliminary deals between the warring Yemeni sides, describing them as "promising" for continuation of talks.
He expressed hope that the truce would pave the way to reach a final agreement to end the war in the country.
Qassemi said, "This agreement shows that the Yemeni groups who attended the talks have understood the disastrous situation of the oppressed Yemeni people and prioritized humanitarian aid and prevention of the worsening of the situation over their interests."
On December 14, the U.S. Senate voted to withdraw U.S. military aid for Saudi Arabia's war on Yemen.
The vote is the first time any chamber of U.S. Congress has agreed to pull U.S. forces from a military conflict under the 1973 War Powers Act.

NA/PA