Iran doesn't sit silent toward destabilizing actions: Kharrazi
December 17, 2018 - 20:45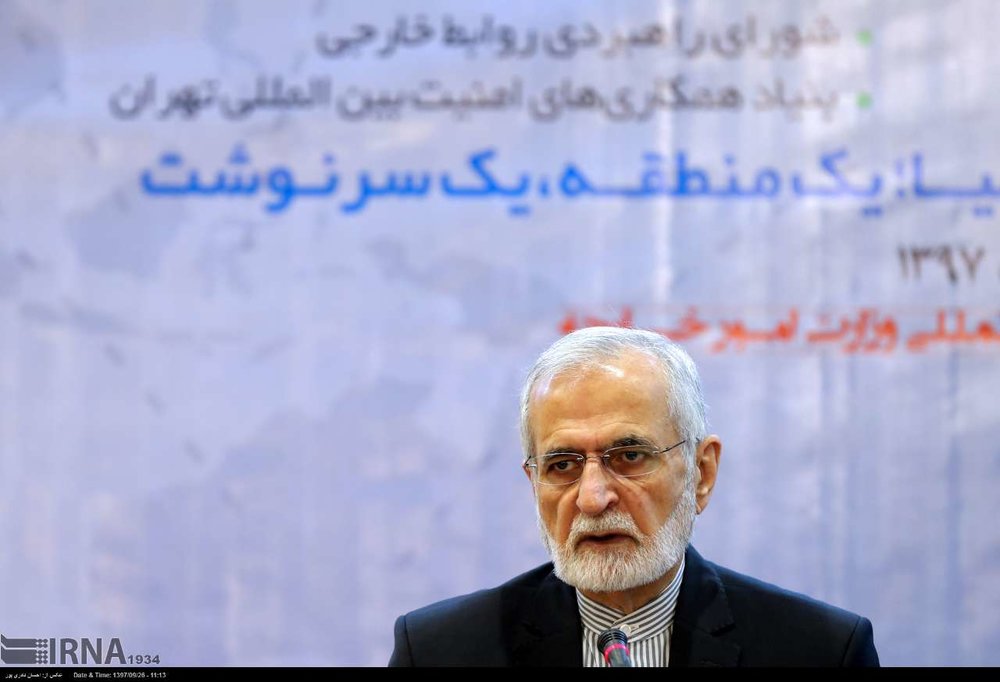 TEHRAN - Kamal Kharrazi, head of the Strategic Council on Foreign Relations, said on Monday that Iran does not sit silent towards destabilizing actions in the Middle East region.
During a security conference in the West Asia region, Kharrazi said that Iran is the most stable country in the volatile Middle East region.
"Anybody who enters Iran admits that many countries do Anot enjoy a security like Iran," he said.
Kharrazi, who was foreign minister from 1997 to 2005, suggested after making many successes, Iran should prove that it is also "a hero in arena of peace".
"We should see what actions can be taken to establish peace and stability in the region and how we can reach a regional security mechanism."
Elsewhere, the veteran politician noted that Iran has never sought hegemony in the region.
"None of the regional powers is capable of becoming a hegemon or remove its rivals," he opined.
Kharrazi also described the Iranophobia project as an "unfounded psychological warfare".
Kharrazi went on to say that certain regional countries rely on foreigners for their security because the cornerstone of their ruling is not based on people's vote.
'European SPV to come into force by end of 2018'
On the sidelines of the conference, Kharrazi also told reporters that the special purpose vehicle (SPV), a European Union's financial initiative intended to protect trade with Iran against newly reimposed U.S. sanctions, will come into force by end of 2018.
European Union foreign policy chief Federica Mogherini has said that the SPV meant to help companies do business with Iran will be completed by the end of the year.
President Donald Trump withdrew the U.S. unilaterally from the 2015 nuclear deal in May and ordered sanctions against Iran. The first round of sanctions went into force on August 6 and the second round, which targets Iran's oil exports and banks, were snapped back on November 4.
NA/PA