Rouhani highlights role of farmers for food security
January 7, 2019 - 20:19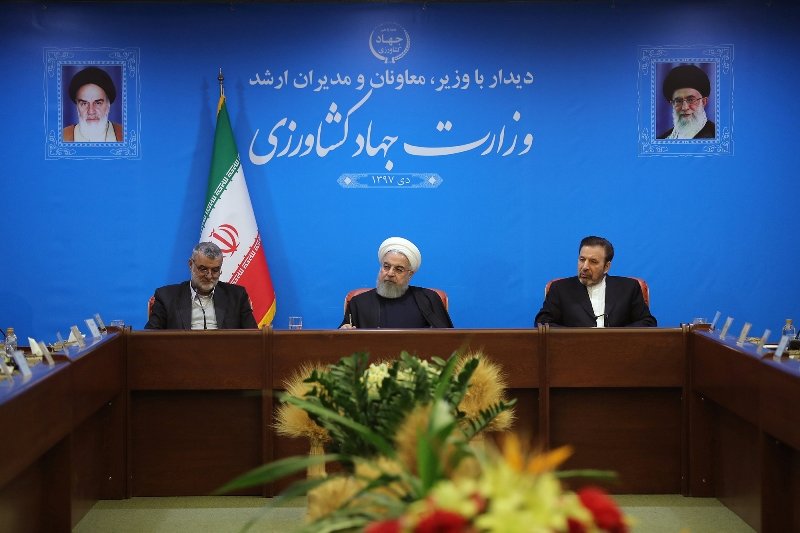 TEHRAN – President Hassan Rouhani said on Monday that farmers play an important "security" role in Iran, meaning food security in the country is dependent on them.
"Farmers provide a major part of security in the society," he said during a meeting with Agriculture Jihad Minister Mahmoud Hojati and other senior managers of the ministry.
He added, "When we use the word security, military capabilities come to mind, but a major part of the society's security is being provided by farmers."
Farmers who provide the people with food bring security to the country, he said, praising efforts being made by farmers.
He noted that the government is duty bound to guarantee the financial security of farmers.
It is the duty of the government to make farmers feel secure, because they play a very important role in providing security in the country, he noted.
Rouhani also attached great importance to self-sufficiency in the area of agriculture.
"We should stand on our feet in providing food and produce what we need in Iran's farmlands," he said.
Elsewhere, Rouhani said that the government and people are duty bound to protect soil, water, grassland, and forests in the country.
He also noted that efforts should be made in line with reducing water consumption.
NA/PA