Japanese FM says Tokyo, Tehran to expand relations
Iran, Japan celebrate 90 years of diplomatic ties
January 18, 2019 - 21:1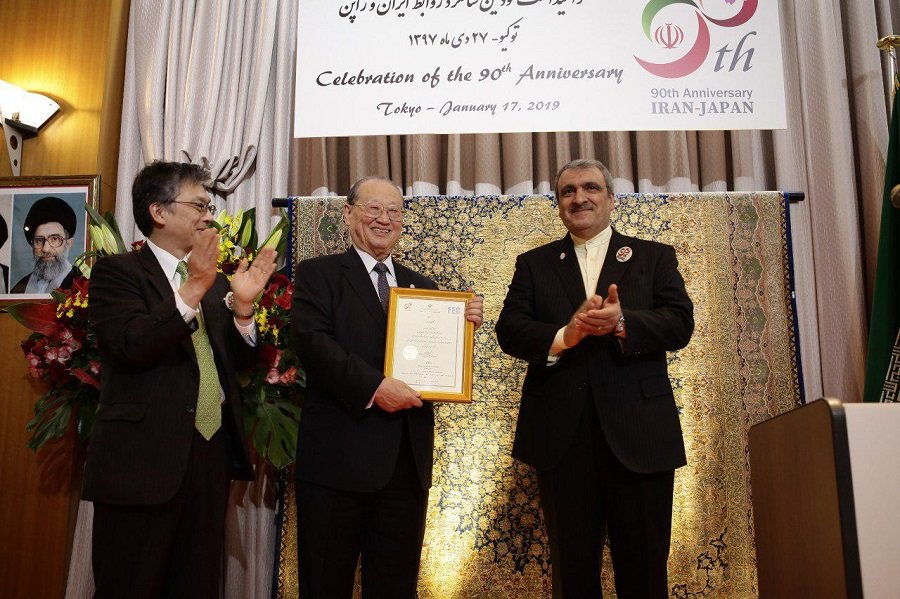 TEHRAN – Iran and Japan celebrated 90th anniversary of diplomatic relations in a ceremony held in Iran's embassy in Tokyo on Thursday.
Japanese Foreign Minister Taro Kono said in a message, which was read in the ceremony, that Iran and Japan should expand their friendly relations.
"The two countries gradually boosted the mutual understanding and deepened their relations during 90 years," he explained.
Japan-Iran Parliamentarians Friendship League Chairman Fumio Kishida said Japan wants to cooperate with Iran in line with expanding relations.
Kishida said that during his tenure as the foreign minister, he visited Iran for two times and discussed expansion of relations with Iranian Foreign Minister Mohammad Javad Zarif.
He added that he is willing to play a role in expansion of ties.
According to NHK, Iran's ambassador to Japan Morteza Rahmani Movahed gave a speech at the event.
He said the two countries have great potential to cooperate in various areas.
The Iranian ambassador told NHK that Iran hopes to advance cooperation with Japan in trade and other economic areas, independent of the U.S.
NA/PA