Shamkhani: Polls remedy for crises in Palestine, Syria, Bahrain and Yemen
January 22, 2019 - 10:1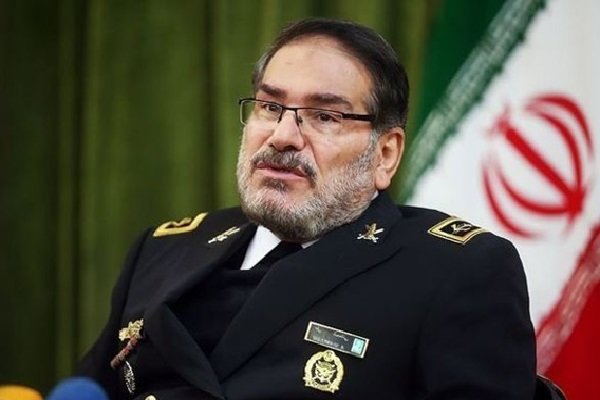 TEHRAN – Ali Shamkhani, secretary of Iran's Supreme National Security Council, says the Islamic Republic has gone into Syria in order to reinforce the Syrian defense infrastructure.
In an interview published on Monday, Shamkhani said so long as the legal government in Syria and Iraq ask for Iran's help in fighting terrorism and establishing security in their countries, the Islamic Republic will stand by their side, Mehr reported.
He hailed the victories of Iran, Iraq, and Syria against terrorist groups, calling on other neighboring countries to join hands with the three countries to reach "promising achievements".
Criticizing Washington's hostile stance toward Iran, Shamkhani said, "They regard Iran's presence in Syria and Iraq, which is aimed to fight Daesh (ISIL), prevent the killing of innocent people in the region and help the legal governments, as threatening policies."
"While on the other hand, they keep silent about the killing of innocent Yemeni people as well as attacks on the market and bus carrying students by Saudi fighters," the security chief regretted.
Shamkhani also emphasized that Iran's solution to all regional challenges, including those of Palestine, Syria, Bahrain, and Yemen, is "democracy" and "turning to the polls".
"We raised this issue at the beginning of the Syrian crisis as well and said instead of exporting terrorism to Syria and issuing [your] imposed prescriptions for this country, provide the Syrian people with a podium to speak," he remarked, pointing to Western countries' policies toward the Syrian conflict.
MH/PA