Huge turnout at upcoming rallies to disappoint enemy: cleric
February 1, 2019 - 22:32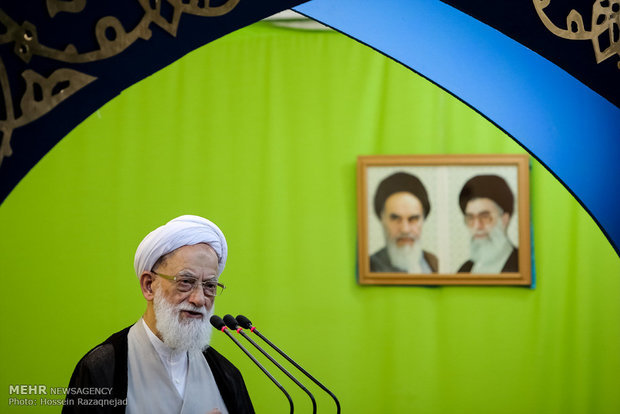 TEHRAN – The interim Friday prayer leader of Tehran says huge turnout at the Bahman 22nd (Feb. 11th) rallies marking the 40th anniversary of the Islamic Revolution will disappoint the enemy more than before.
"God willing, we will see a massive presence of the people with different tastes and ways of thinking in the streets," Ayatollah Mohammad Emami Kashani said, addressing worshipers in Tehran, Mehr reported.
"The divine tradition is that a nation that is right, but is also weakened and oppressed, will eventually win, because cruelty will not last forever," the ayatollah remarked.
MH/PA