Defense plans to be reviewed based on the Leader's statement: Hatami
March 1, 2019 - 22:13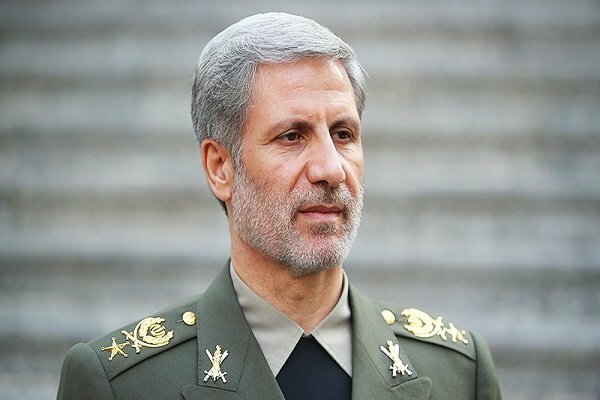 TEHRAN – Defense Minister Amir Hatami has said Iran's defense programs will be reviewed according to the recent statement by Leader of the Islamic Revolution Ayatollah Ali Khamenei on the second phase of the revolution.
"Praise be to Allah, the defense sector has been the frontrunner of implementing the Leader's statement… and we are hopeful about the second phase of the revolution," Brigadier General Hatami said, Mehr reported on Friday.
"In the Defense Ministry, we move within the ethical and spiritual framework that the Leader of the revolution mentioned in his statement and we expand the scientific and research sectors," he added.
MH/PA