Iran: Cooperation with IAEA not the only option 
March 6, 2019 - 21:47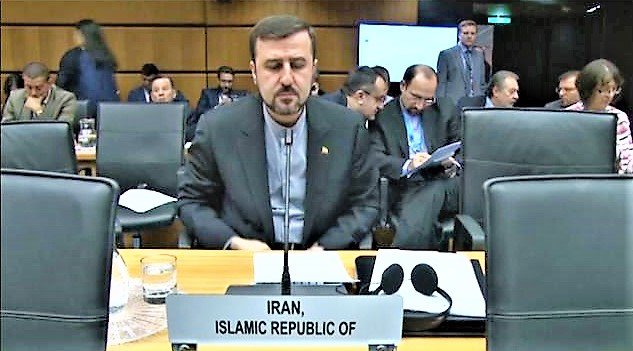 TEHRAN – Tehran has said that cooperation with the International Atomic Energy Agency is not the only option that the country could adopt vis-a-vis the international nuclear watchdog.
"Cooperation with the Agency is not the only option when it comes to the 2015 nuclear deal," Kazem Gharibabadi, Iran's envoy to the IAEA, told the agency's Board of Governors on Wednesday.
He pointed out that while the U.S. unilaterally withdrew from the agreement last May, Iran decided to stay in the deal and cooperate with the IAEA.
SP/PA