Araqchi says INSTEX is only one of the commitments of the Europeans
JCPOA Joint Commission focuses on EU financial mechanism
March 6, 2019 - 20:24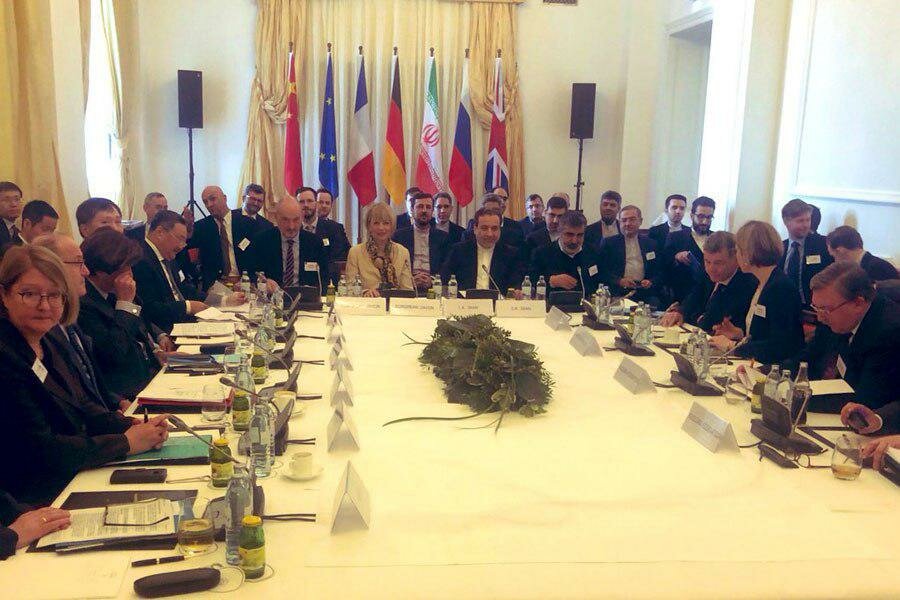 TEHRAN – The JCPOA Joint Commission held its 11th meeting in Vienna on Wednesday with the participation of the remaining parties to the international nuclear deal.
The meeting was co-chaired by Iranian Deputy Foreign Minister Abbas Araqchi and Helga Schmid, secretary general of the European Union's foreign policy service.
According to IRNA, the JCPOA parties discussed details of a newly-registered EU financial mechanism –known as INSTEX – to facilitate trade with Iran despite U.S. sanctions.
The meeting, which began at 9:40 o'clock local time, was held at the level of political directors and deputy foreign ministers of Iran, the European Union trio (Germany, the UK, and France), Russia and China.
Wring on her twitter account earlier in the day, Schmidt said the meeting is the first since the adoption of INSTEX. She said Iran and its partners are committed to implementing the JCPOA.
Speaking to reporters after the meeting, which lasted for about five hours, Araqchi said the European side gave detailed explanations about INSTEX and how it will work.
Araqchi added, "We reminded the Europeans that the instrument in support of trade exchanges (INSTEX) is only one of their commitments, and that economic cooperation with Iran has different dimensions."
Speaking prior to the Wednesday meeting, Araqchi criticized Europe for repeated delays in introducing INSTEX.
After months of delay, France, Germany and Britain announced the creation of INSTEX on January 31.
Araqchi urged Europe to take more serious steps in keeping the JCPOA alive.
"Ways should be found to help Iran benefit from the deal. The U.S. unilateral and illegal sanctions have caused many problems, however, what is important is political determination of the remaining parties to the JCPOA to counter the U.S. and find solutions," he asserted.
EU foreign policy chief Federica Mogherini, French Foreign Minister Jean-Yves Le Drian, German Foreign Minister Heiko Maas and British Foreign Secretary Jeremy Hunt has said INSTEX will support legitimate European trade with Iran.
In May 2018, U.S. President Donald Trump unilaterally pulled Washington out of the JCPOA and ordered reimposition of sanctions against Iran. The first round of sanctions went into force on August 6 and the second round, which targets Iran's oil exports and banks, were snapped back on November 4.
Speaking at the Munich Security Conference on Feb. 16, U.S. Vice President Mike Pence urged European powers Germany, France, and Britain to follow Washington in withdrawing from the deal and to "stop undermining U.S. sanctions." However, the European Union rebuffed the offer.
NA/PA