Rouhani visit to Iraq to deepen ties: Iraqi president
March 10, 2019 - 23:27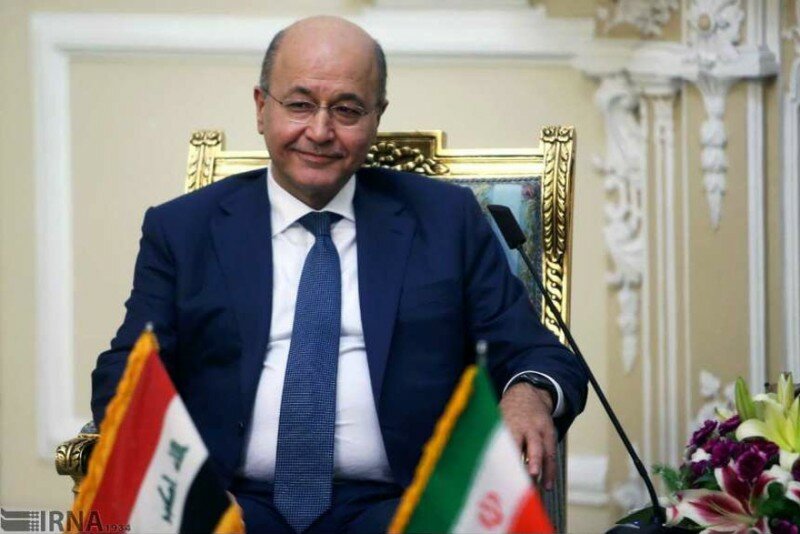 TEHRAN – Iraqi President Barham Salih said on Sunday that President Hassan Rouhani's visit to Iraq will deepen relations between the two countries and people.
"President Rouhani's visit is very important. Before anything else, it will deepen relations between the two countries and nations," he told reporters.
Rouhani is scheduled to start his three-day visit to Iraq on Monday.
Pointing to his visit to Tehran in November 2018, Salih said that Rouhani's trip is in line with the negotiations between the two neighboring countries.
Salih noted that economy will be the main agenda of the talks during the visit.
Salih added that Iraq will help the Iranian people counter the U.S. sanctions.
"Iraq will not be a part of the U.S. unilateral sanctions against Iran," he noted.
Elsewhere, Salih praised Iran's supports for Iraq in the difficult times. He said that any threat against security of Iran is "unacceptable".
During a joint press conference with Rouhani in November, Salih said that his country will not forget Iran's support for the Iraqis in their struggle against the regime of Saddam Hussein and Daesh.
"Through its support for us, the Islamic Republic played a great role in defeating terrorists in Iraq," Salih said.
During a meeting on Saturday with Abdul-Rahman Saad Jawad Qandeel, the new Baghdad's ambassador to Tehran, Rouhani said that Iran-Iraq ties are "exemplary" in the region.
He added that Iran will stand beside the Iraqi government and people.
NA/PA