Iran will respond firmly to any act against oil shipment: Hatami
March 13, 2019 - 21:7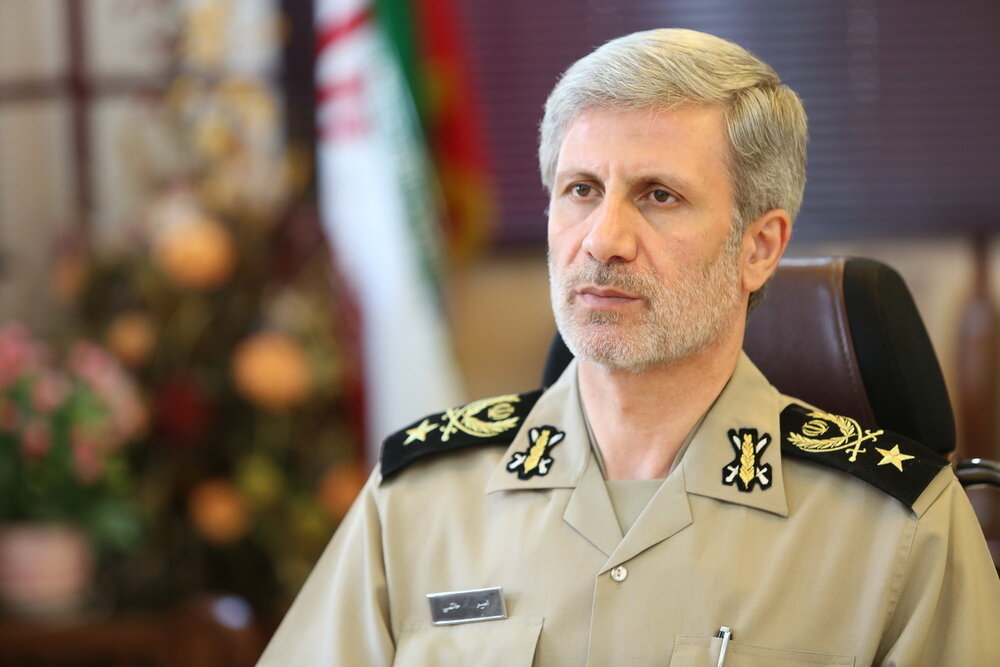 TEHRAN – Defense Minister Amir Hatami warned on Wednesday that Iran will respond firmly to any action against its oil shipment.
His warning came as a response to Israeli Prime Minister Benjamin Netanyahu, who at a graduation ceremony of Israeli navy cadets in Haifa on March 6, said the regime's navy could take action against Iranian oil shipments.
He claimed that Iran is trying to "covertly" ship fuel over maritime routes to "circumvent" the U.S. sanctions.
"To the extent that these attempts widen, the navy will have a more important role in blocking these Iranian actions," Netanyahu threatened, according to Press TV.
Hatami told IRNA on Wednesday that this action is considered "banditry" and a threat against international security and Iran will respond to it firmly.
"The Islamic Republic of Iran's armed forces are definitely capable of defending the country's shipping routes in case of any threat," he asserted.
The Trump administration has used the threat of insurance liabilities to pressure countries into blocking Iranian ships.
Brian Hook, the State Department's top Iran diplomat, said in November 2018, "If Iranian takers make calls to your ports or transit through your waterways, this comes at great risk."
"Oil spills and accidents involving tankers are extremely costly. From the Suez Canal to the Strait of Malacca — and all chokepoints in between — Iranian tankers are now a floating liability," Washington Examiner quoted him as saying.
"Countries, ports, and canal operators, and private firms should know they will be likely responsible for the cost of an accident involving a self-insured Iranian tanker," he added.
NA/PA