Iran, Pakistan should prioritize cooperation against terrorism: diplomat
March 16, 2019 - 20:10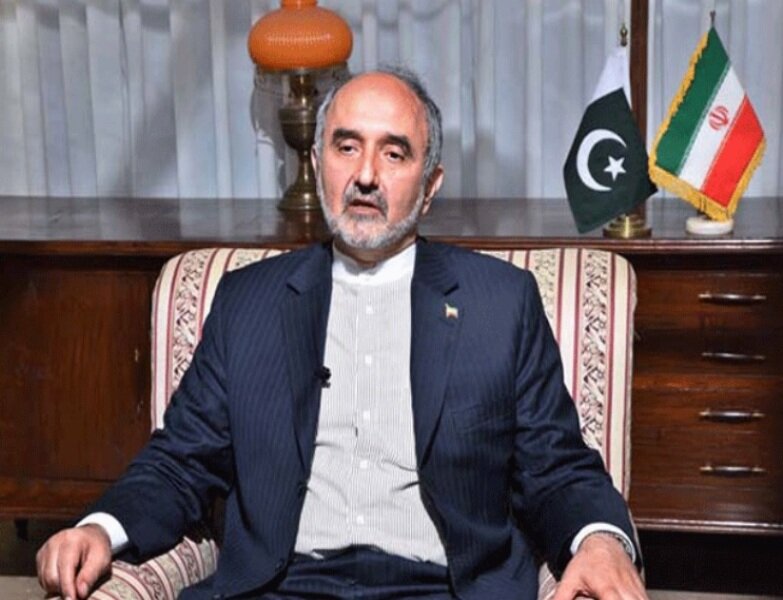 TEHRAN - Mehdi Honardoost, Tehran's ambassador to Islamabad, said on Saturday that Iran and Pakistan should prioritize cooperation in fight against terrorism.
"Tehran and Islamabad should prioritize joint cooperation pivoting around anti-terrorist actions in order to prevent destructive consequences of third sides' moves who support terrorism, extremism and Takfiri ideologies," he said during a speech at a conference named "Pakistan-Iran Relations: Current scenario and future prospects" at Islamabad Policy Institute (IPI).
Pointing to the Zahedan terrorist attack in February, the ambassador said third sides which support extremism, terrorism and Takfiri ideology are behind such actions.
"Third sides are those who are not happy about close and brotherly relations between Iran and Pakistan and support terrorist groups and mercenaries," the diplomat remarked.
A car laden with explosives hit a bus of soldiers on Zahedan-Khash road in the border province of Sistan-Balouchestan on Feb. 13, killing 27 and injuring the remaining 13.
Terrorists usually use Pakistan's soil as a safe haven to carry out attacks inside Iran.
Iran has always been complaining that Pakistan fails to fully guard its borders with Iran. Pakistan has also rejected repeated calls by Iran for joint operations against terrorists inside Pakistan's soil.
NA/PA