Majlis designates Pentagon, all its affiliates as terrorists
January 7, 2020 - 11:22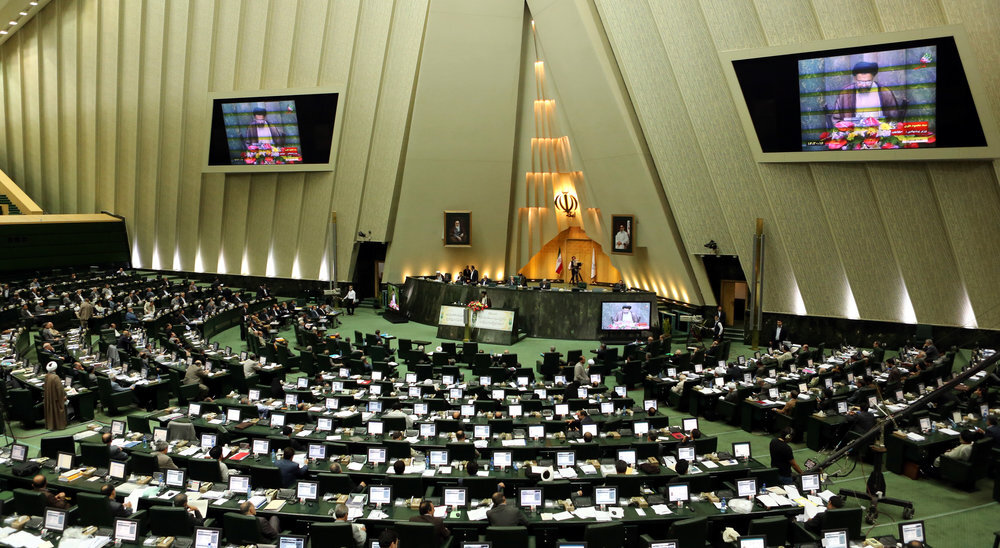 TEHRAN — The Iranian parliament on Tuesday passed a triple-urgency resolution which designated the U.S. military, the Pentagon and affiliated organizations, as "terrorists".
All 233 present members of the parliament voted in favor of the motion, according to ISNA.
The Iranian lawmakers chanted "Down with the U.S." after the bill was passed.
The move came after Lieutenant General Qassem Soleimani, the commander of Iran's IRGC Quds Force, was assassinated in an attack by the U.S. military in Iraq's capital, Baghdad.
The attack was directly ordered by U.S. President Donald Trump.
The assassination of the top Iranian commander along with Abu Mahdi al-Muhandis, the deputy head of Iraq's anti-terror Popular Mobilization Units, and eight others has sent shock waves across the world.
Both Soleimani and Muhandis played a key role in defeating Daesh (ISIS) which at its peak, threatened a complete take-over of Iraq and Syria.
The bill was confirmed immediately by the Guardian Council.
Guardian Council spokesman Abbasali Kadkhodaei said the council approved the first triple-urgency motion since the victory of the Islamic Revolution.
"I thank the honorable members of the Majlis and the presiding board for adopting a positive measure in the shortest time by taking tough revenge through approving the triple-urgency motion," Kadkhodaei said.
Back in April 2019, the United States officially designated Iran's Islamic Revolution Guards Corps (IRGC) as a foreign terrorist organization.
Soon after the move, the Iranian Supreme National Security Council named the United States Central Command (CENTCOM) a terrorist organization, and the U.S. government a sponsor of terror.
It also condemned the move as "baseless" and warned of the consequences of its move for peace and security in the Middle East.
The IRGC designation came a year after Washington withdrew from the 2015 nuclear agreement and adopted a much more hostile policy toward Tehran which it described as the "maximum pressure policy".
Tensions have soared between Tehran and Washington after the U.S. withdrawal.
MH/PA