Leader visits Imam Khomeini shrine as Islamic Revolution marking 42nd anniversary
January 31, 2021 - 14:56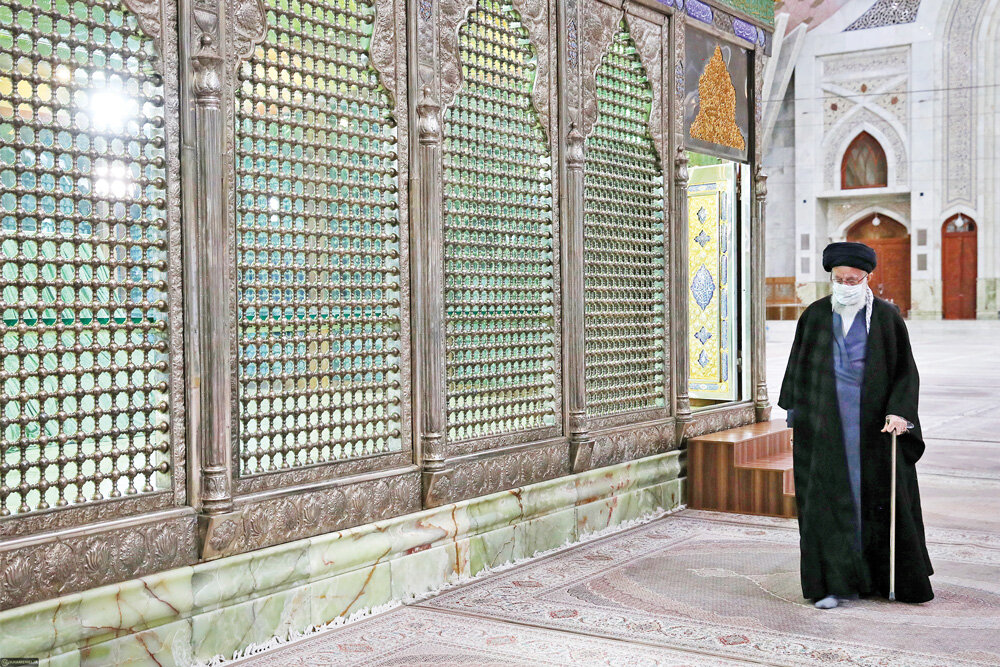 TEHRAN – Concurrent with the start of "the 10-Day Dawn" and on the eve of the 42nd anniversary of the Islamic Revolution, Leader of the Islamic Revolution Ayatollah Ali Khamenei visited the shrine of Imam Khomeini and the martyrs' cemetery on Sunday.
The 10-Day Dawn starts from Bahman 12 to Bahman 22, which this year falls on Jan. 31-Feb. 10.
Imam Khomeini, the founder of the Islamic Republic, returned to Iran on Bahman 12 in 1979 after 15 years in exile. Ten days after his arrival, the long struggle against the Pahlavi regime bore fruit and finally, the Islamic Revolution gained victory.
During the 10-Day Dawn, Iranians celebrate the victory of the Islamic Revolution.