Historical mansions in Semnan to turn into handicrafts markets, workshops
November 29, 2021 - 19:0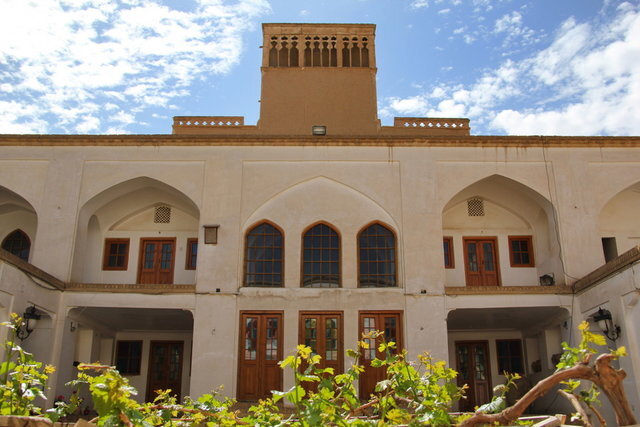 TEHRAN – A number of historical mansions in the north-central city of Semnan are planned to be turned into handicrafts markets and workshops, Semnan's tourism chief has announced.
The project will be carried out in collaboration with the Semnan Municipality and the City Council, Hamidreza Dustmohammadi said on Monday.
Such markets are scheduled to be established in eight more cities across the province, the official added.
Handicraft markets are a great way to develop opportunities for artisans and home-based businesses, he noted.
The main population centers of Semnan province lie along the ancient Silk Road (and modern-day Imam Reza Expressway), linking Rey (Tehran) with Khorasan (Mashhad). While few visitors spend much time in the area, driving through you can easily seek out several well-preserved caravanserais (notably Dehnamak and Ahowan), cisterns (the Cafe Abenbar in Garmsar is a special treat), and ruined mud citadels (Padeh is lumpy but fascinating). The large, bustling cities of Semnan, Damghan, and Shahrud (Bastam) all have a small selection of historic buildings and Semnan has a fine old covered bazaar.
The history of Semnan dates back to ancient Iran when the city was part of the Median Empire. At the time of the Achaemenid Empire of Persia, Semnan was a magnificent city. After the attack of Alexander, Semnan became famous as Koomesh. The great era of the prosperity of this city began after the advent of the Parthian Empire.
Wide-ranging handicrafts
With 14 entries, Iran ranks first globally for the number of cities and villages registered by the World Crafts Council, as China with seven entries, Chile with four, and India with three ones come next.
In January 2020, the cities of Shiraz, Malayer, and Zanjan and the village of Qassemabad were designated by the WCC- Asia Pacific Region, putting Iran's number of world crafts cities and villages from ten to 14.
The value of Iran's handicrafts exports stood at $120 million during the first eleven months of the past Iranian calendar year 1399 (March 20, 2020 – February 18, 2021), Mehr reported. The country's handicrafts exports slumped during the mentioned months in comparison to the same period last a year earlier due to the damage the coronavirus pandemic has inflicted on global trade.
The Islamic Republic exported $427 million worth of handicrafts during the first eleven months of the calendar year 1398. Of the figure, some $190 million was earned via suitcase trade (allowed for customs-free and tax-free transfer) through 20 provinces, according to data compiled by the Ministry of Cultural Heritage, Tourism and Handicrafts.
Ceramics, pottery vessels, handwoven cloths as well as personal ornamentations with precious and semi-precious gemstones are traditionally exported to Iraq, Afghanistan, Germany, the U.S., the UK, and other countries.
ABU/MG