EU not seeking to take costly actions, Abdollahian says
January 24, 2023 - 19:37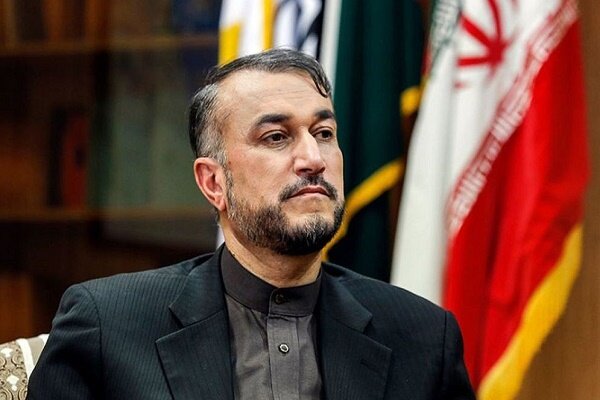 TEHRAN- Hossein Amir Abdollahian, the Foreign Minister of Iran, said on Monday that European politicians should steer clear of making emotional and illogical remarks, citing European Union foreign policy chief Josep Borrell's recent remarks as evidence that the EU is not looking to take costly actions.
Amir Abdollahian made the comments while delivering a speech at the history of foreign relations conference in Tehran.
Pointing to the recent events in the region and the larger world, the senior diplomat said in addition to returning to "respectful talks" and concentrating on "diplomatic responsibilities" it is necessary to reduce disputes to establish stability and serenity.
He urged European leaders to avoid making emotive declarations and expressed optimism that some European countries' foreign policy would be guided by reason.
Amir Abdollahian used Borrell's most recent remarks to emphasize the fact that the EU foreign policy chief's remarks on the IRGC demonstrate that the EU is not seeking to take drastic steps.
He reaffirmed that the Islamic Republic of Iran views dialogue and constructive engagement with the European Union as the best choice, notwithstanding the interventionist actions of some European and Western governments and their incitement of riots in Iran.
Amir Abdollahian stressed in other parts of his speech that the Islamic Republic does not need to hold direct negotiations with the United States.
The senior diplomat added that Iran will not hesitate for a moment to defend its interests, territorial integrity, and sovereignty.