No military solution to Syria crisis: Zarif
May 17, 2016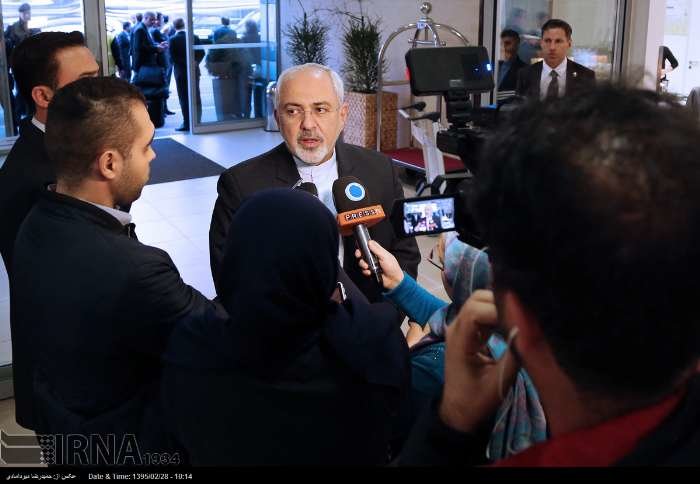 TEHRAN – Foreign Minister Mohammad Javad Zarif on Tuesday reiterated Iran's position that the crisis in Syria should be settled politically, noting there is no military solution to the conflict which has been raging for more than five years.
Speaking to reporters in Vienna, where he arrived to participate in the fresh round of talks on Syria, the minister also said, "It is essential to counter the terrorist groups and not to let the terrorist groups take more terrorist actions through using the ceasefire."
Iran, Russia, Turkey and Saudi Arabia as well as representatives from the European Union and the Arab League are among the countries participating in the International Syria Support Group meeting on Tuesday. The 17-nation ISSG aims to discuss the stalled negotiations, challenges in maintaining the February ceasefire and the delivery of UN humanitarian aid to various areas across the war-ravaged country, Press TV reported.
Zarif said the conference has provided an opportunity to highlight the importance of observing the ceasefire.
Zarif also met with Russian Foreign Minister Sergey Lavrov, discussing the latest developments in Syria.
He also held a separate meeting with UN Special Envoy for Syria Staffan de Mistura.
Sending humanitarian aid to Syria was discussed in the meeting with de Mistura.
NA/PA