Iran runners-up at Asian Indoor Athletics Championships
February 4, 2018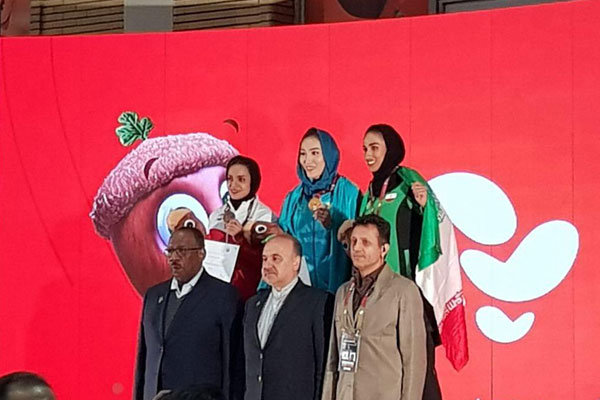 TEHRAN – Iran became runners-up at the 8th Asian Indoor Athletics Championships Saturday night.
The Iranian delegation came second with 24 medals, including five gold, nine silver and 10 bronze.
Kazakhstan collected seven gold medals, four silver medals and one bronze to finish in the first place.
Qatar sat in third place, winning four gold medals, three silver medals and two bronze medals.
The event acted as a preparations for the IAAF World Indoor Championships, due to take place in Birmingham between March 1 and 4.
Iran's Medalists in the end of the Asian Indoor Athletics Championships:
Gold Medal Winners:
Hasan Taftian in 60m
Amir Moradi in 1500m
Hossein Keyhani in 3000m
Ali Samari in Shot Put
Sepideh Tavakoli in Pentathlon
Silver Medal Winners:
Pejman Yarvali in 800m
Mohammad Baniadam in Pole Vault
Milad Miri in Heptathlon
Keyvan Ghanbarzadeh in High Jump
Sepideh Tavakoli in High Jump
Elnaz Kompani in 60mH
Mahsa Mirzatabibi in Pole Vault
Maryam Noroozi in Shot Put
Women's 4x400m Relay
Bronze Medal Winners:
Ali Mohebbi in Heotathlon
Ali Fahimi in 1500m
Vahid Sedigh in Triple Jump
Homayoun Hemmati in 3000m
Men's 4x400m Relay
Farzaneh Fasihi in 60m
Sara Nadafi in 60mH
Sara Karimi in Pole Vault
Niloufar Fashkhorani in Pole Vault
Sana Dadras in Shot Put