Mohammad Foqani named Iran's Still Photographer of the Year
September 8, 2018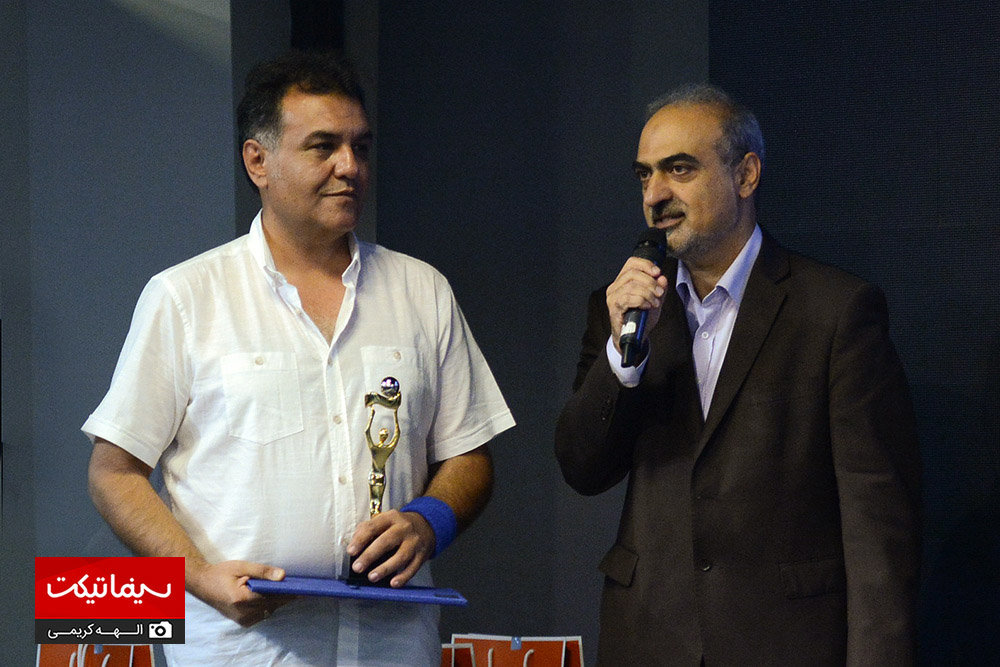 TEHRAN – Mohammad Foqani has been selected as Iran's Still Photographer of the Year for his collaboration on Ahmadreza Motamedi's psychological thriller "The Misunderstanding".
He received his award during the 4th edition of the Celebration of Iranian Still Photographers held at Salam Gallery in Tehran on Friday evening.
The celebration, which is held by the Iranian Society of Still Photographers, also honored writer and director Kambozia Partovi, producer Morteza Shayesteh, actress Gohar Kheirandish and actor Abolfazl Purarab.
"Given today's various problems, persistence and working might be viewed as insensitivity, however, we believe that such meetings originate from the immortal source of love, love for cinema and what it creates," actress Niki Karimi who was the director of the celebration said during the event.
The organizers of the gala also honored Ardalan Azari as the Promising Sill Photographer of the Year for his work on Iranian director Nima Eqlima's drama "Amir".
Amir-Hossein Shojaei also won an honorable mention for his work on director Ruhollah Hejazi's "Dark Room".
A collection of the submissions to the Celebration of Iranian Still Photographers is on display at the gallery in an exhibition, which will run until September 12.
Photo: Director Ahmadreza Motamedi (R) speaks after presenting the award for Iran's Still Photographer of the Year to Mohammad Foqani (L) at Tehran's Salam Gallery on September 7, 2018. (Cinema Ticket/Elaheh Karimi)
MMS/YAW