Iranian filmmaker traces Noriyuki Haraguchi's "Oil Pool"
September 24, 2018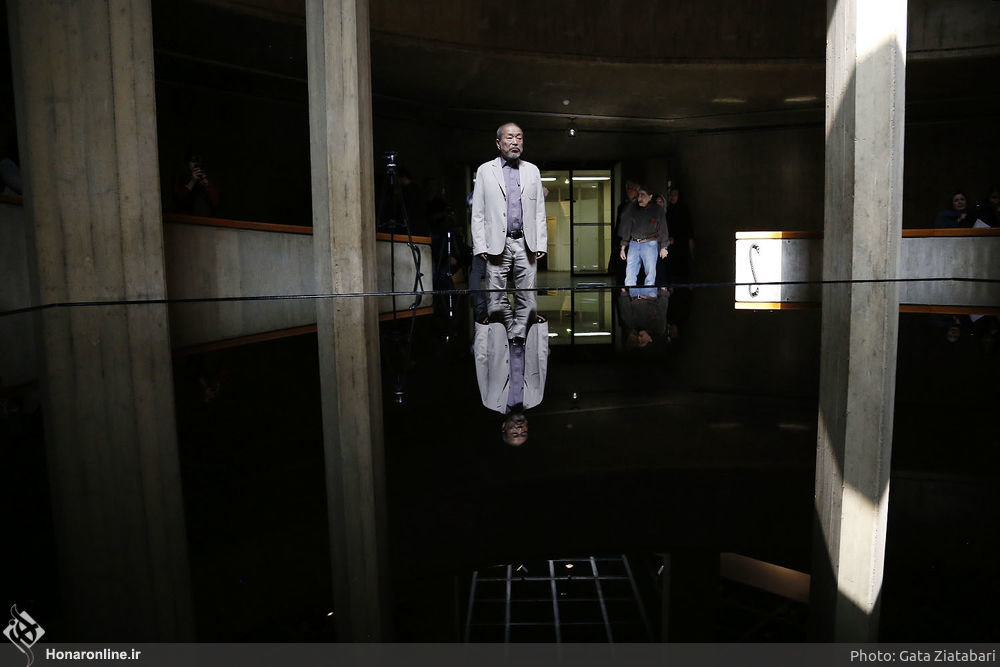 TEHRAN – Iranian filmmaker Hooman Zarif is studying the 40-year history of Japanese artist Noriyuki Haraguchi's "Oil Pool" in his latest documentary, "In Search of Lost Time".
Haraguchi's trip last year to Iran to restore the sculpture, which is on display at the Tehran Museum of Contemporary Art, inspired Zarif to make the documentary, a public relations team announced on Monday.
The trip was made in October 2017 at the invitation of TMCA.
Composers Alan Kushan and Peyman Khazani, narrator Nader Daahi and artist Farhang Baqai have collaborated in this project.
Born in 1946, Haraguchi has lived most of his life in the town of Yokosuka. The environment of Yokosuka, located just south of the massively industrialized city of Kawasaki, has indelibly shaped Haraguchi's aesthetic.
His "Oil Pool" was exhibited to great acclaim at "Documenta 6" in the German city of Kassel in 1977 and was soon afterwards acquired by the TMCA, where it remains installed to this day.
Photo: Japanese artist Noriyuki Haraguchi glances at his sculpture "Oil Pool" on display at the Tehran Museum of Contemporary Art (TMCA) on October 21, 2017. (Honaronline/Gata Ziabari)
RM/MMS/YAW