By: Masoud Hossein
Iran seek revenge against S. Korea in World Cup qualifier
August 30, 2017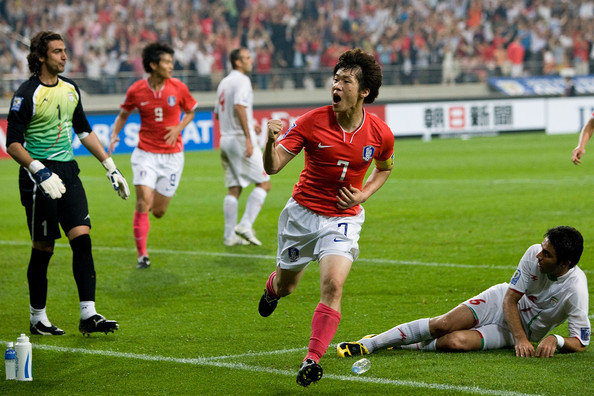 Eight years ago, Iran national football team could have qualified for the 2010 World Cup in South Africa but South Korea poured cold water on Team Melli's hopes to book a place in the competition.
Iran were on the verge of advancing to the World Cup for the fourth time but Manchester United player Park-Ji Sung ended their dreams after finding the visitors' net in the 82nd minute at Seoul World Cup Stadium.
On Thursday, South Korea are under pressure since they must defeat Iran to increase their chance of securing their ninth consecutive World Cup appearance and it gives already-qualified Iran an upper hand.
The Taeguk Warriors, now managed by new head coach Shin Tae-yong, will have an uphill task against Iran since Team Melli have not conceded a single goal in eight matches and sit seven points clear at the top of Group A.
The Korean team must go to the Uzbek capital needing to win if they will suffer a home loss to Iran and Uzbekistan defeat China in Wuhan.
South Korea are going to break their jinx against Iran since they last beat in 2011 and have since lost four in a row to.
Carlos Queiroz's team take advantage of solid defense but Team Melli will likely have a problem since they will face a newly-changed team and don't have much information about them.
Regardless of how South Korea play against Iran, it will be a big opportunity for the Persians to bring an end to the Koreans' successive appearances at the World Cup.
It's a chance for revenge for the Iranian team.