London conference calls for studies on Tappeh Sialk
July 5, 2018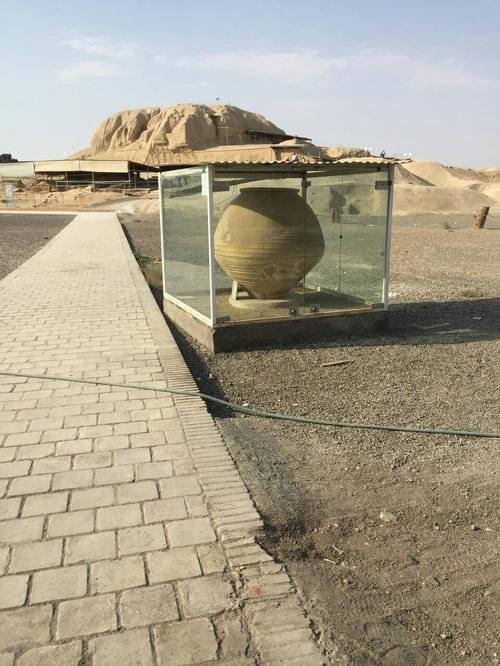 TEHRAN – Tens of international scholars, archaeologists and historians called for further studies on Tappeh Sialk, which is one of the oldest and richest archaeological sites in central Iran.
Attendees to the "Tappeh Sialk and Ancient Kashan Revisited – Conference" held in London on July 2 and 3, unanimously expressed the need for forming an international steering committee to safeguard this historic region of Iran, IRNA reported on Tuesday.
The UK-based Iran Heritage Foundation in association with the British Institute of Persian Studies organized the event to look at ways to promote the major Iranian site and introduce it to a wider range of people.
Sialk is a treasure trove of information about diverse subjects such as palaeobotany, palaeozoology, palaeoanatomy, diet, climate change and ancient metallurgy.
Situated halfway between Kashan and Fin in Isfahan province, Tappeh Sialk has yielded interesting pottery pieces, metal tools and domestic implements made from stone, clay and bone that date from as early as the 4th millennium BC.
Several excavation projects at the site have so far been conducted, beginning with a 1933 French Louvre delegation led by Roman Ghirshman; capping with a most recent project in 2009, which was led by Hassan Fazeli-Nashli, a faculty member of the Archaeology Department, University of Tehran.
The 2017 conference, according to the Iran Heritage Foundation, also included presentations by scholars from around the world, including Iran, France, the U.S., and the UK, in which a follow-up conference suggested.
PHOTO: Pathway to Tappeh Sialk, a prime archaeological site in central Iran
AFM/MQ/MG