Tajik poet Farzona receives lifetime achievement award in Iran
March 16, 2019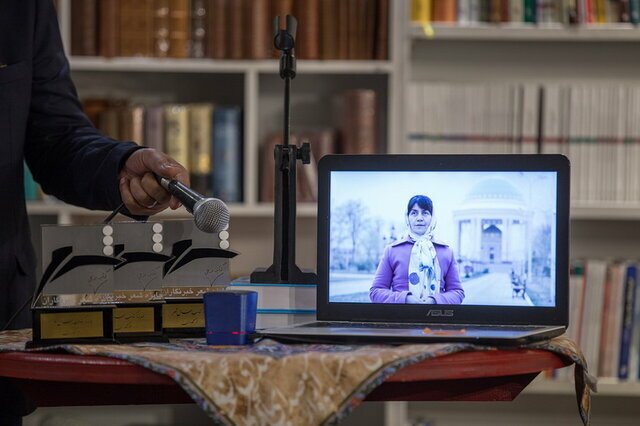 TEHRAN – Tajik poet Inoyat Hojieva, mostly known as Farzona, was honored with a lifetime achievement award at the 13th edition of the Journalists Poetry Book of the Year Award in Tehran on Friday.
Farzona was unable to attend the awards ceremony held at the Book City Institute, so former Iranian cultural attaché in Tajikistan Ebrahim Khodayar received the award on behalf of the poet.
"Persian-speaking nations' return to the joint cultural home is the sweetest fruit of Farzona's poetry garden," Khodayar said in a short speech he made at the ceremony.
He praised the Iranian journalists for organizing the awards and noted, "Today, the role of cultural and literary centers is as significant as political and military centers, and perhaps the cultural centers are even more effective."
The ceremony went on with the screening of a video message from Farzona, in which she congratulated the organizers in advance on Noruz, the Iranian New Year.
Farzona, 59, is influenced by Persian poets Ferdowsi and Rumi. Her works have been compared with poems by contemporary Iranian poet Forugh Farrokhzad, therefore she is occasionally referred to as the "Forugh of Tajikistan".

This year's Journalists Poetry Book of the Year Award went to "Rain with Its Thin and Sad Fingers" by Mehdi Mozaffari Savoji.
Photo: A video shows Tajik poet Farzona talking to the audience after being honored for her lifetime achievements during the Journalists Poetry Book of the Year Award at the Book City Institute in Tehran on March 14, 2019.
MMS/YAW