Film Movement Classics buys rights to Farhadi's early films
March 4, 2022 - 17:50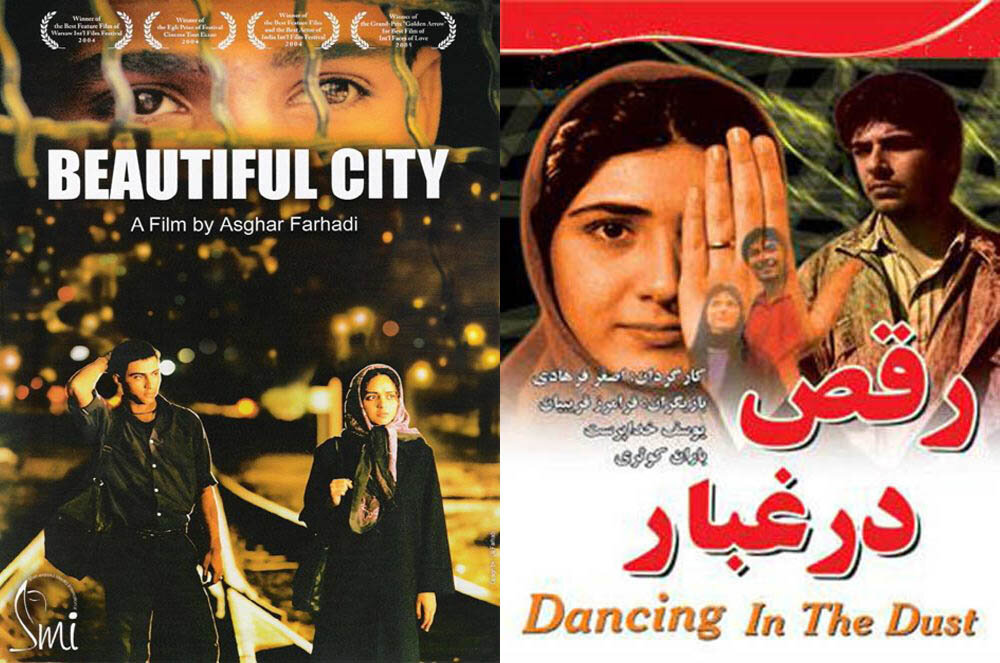 TEHRAN – Film Movement Classics, a North American distributor of foreign films based in New York City, has acquired the rights to 2K digital restorations of Oscar winner Asghar Farhadi's early films "Dancing in the Dust" and "Beautiful City".
The dramas will be screened at movies theaters and available on all heading home entertainment and digital platforms on March 25, Deadline announced on Thursday.
Farhadi's 2003 feature directorial debut "Dancing in the Dust" follows Nazar who is pressured into divorcing his wife because of her family's bad reputation. This leads to money problems, and before long, he's on the run due to debts that he can't pay. Hiding out in the desert, he meets an eccentric elderly man who makes a living by collecting venom from poisonous snakes. Nazar becomes his unlikely partner and gets an unexpected chance at redemption.
The film won the awards for best director, screenplay and supporting actor at the Asia Pacific Film Festival in the year of its release.
It also received a special prize from Russian film critics at the 25th Moscow International Film Festival.
"Beautiful City" is Farhadi's second feature made in 2004. The drama is about 16-year-old Akbar, who is being held in a rehabilitation center for killing his girlfriend. He's been sentenced to death, but has to reach the age of 18 before the sentence can be carried out. Now, the day following his 18th birthday, he's transferred to an adult prison where he must wait to die. However, the sentence could be changed to life imprisonment if the bereaved father, Rahmati, forgives the young man his horrific crime. With Rahmati unreceptive, Akbar's friend and sister try to elicit sympathy by raising money for an operation needed by Rahmati's adult stepdaughter.
The film won the Grand Prix at the Warsaw International Film Festival, and also received a Golden Peacock and a special jury award at the International Film Festival of India.
"Over the past two decades, Farhadi has built an enviable filmmaking career one feature at a time," said Film Movement President Michael Rosenberg.
"As he refines and evolves his craft, he's continued to turn out one powerful film after another – from 'A Separation' and 'The Salesman' to this year's 'A Hero'. But cinema aficionados will certainly be excited to chart his growth with these dramas, his first two cinematic gems, both beautifully restored in 2K," he added.
Photo: A combination photo shows posters for "Dancing in the Dust" and "Beautiful City".
MMS/YAW