Iran ready to boost co-op with Japan for durable development: Araqchi
May 9, 2016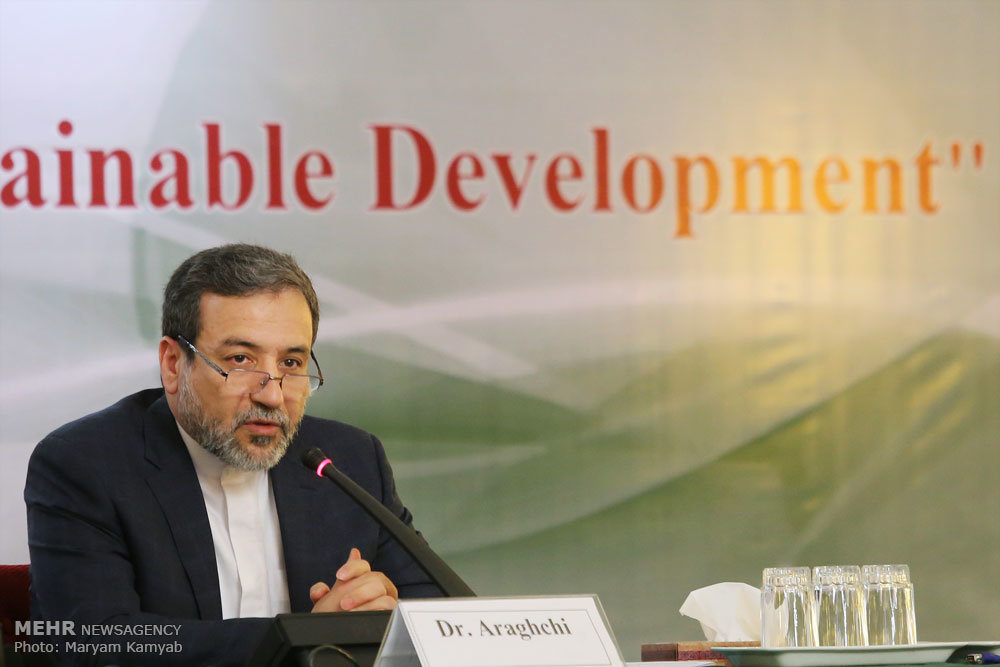 TEHRAN – Iranian Deputy Foreign Minister Abbas Araqchi said on Monday that Iran prioritizes boosting cooperation with Japan to counter "impediments to long lasting development".
Araqchi made the remarks while addressing a joint Iran-Japan conference on "Women, Peace and Sustainable Development".
The seminar was attended by Akie Abe, wife of the Japanese prime minister, Iranian Vice President for Family and Women's Affairs Shahindokht Molaverdi and Masoumeh Ebtekar, head of the Department of Environment, among others.
Araqchi said Iran and Japan, as victims of weapons of mass destruction, have common grounds to expand cooperation in line with durable development.
"The fact is that long lasting international development is contingent upon permanent peace and there will be no opportunity for development in an atmosphere of war, insecurity, violence, extremism and poverty," explained Araqchi who served as Iranian ambassador to Japan from 2007 to 2011.
Araqchi called violence and extremism the "biggest enemy" of sustainable development and unfortunately violence and extremism have undermined women's role in the Mideast region especially in Palestine, Syria, Iraq and Yemen.
He also said that the Iranian and Japanese people have many commonalities due to long years of interaction.
NA/PA