Iran's Mahdavikia invited to Mexico for All-stars friendly
May 11, 2016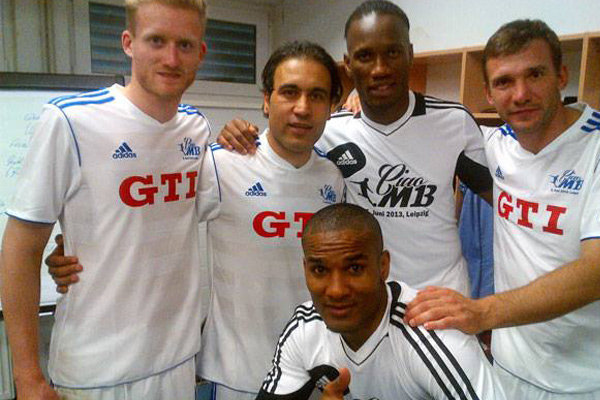 Iranian legendary winger Mehdi Mahdavikia has been invited for a match against Mexico's All-stars.
On Wednesday, as the Estadio Azteca celebrates its 50th anniversary, a group of FIFA Football Legends will take to the pitch of the legendary stadium for a friendly game with a team of Mexican all-stars.
Mahdavikia plus ex-Manchester United star Dwight Yorke, Marcel Desailly, Fabio Cannavaro, Mia Hamm, Samuel Eto'o, Clarence Seedorf and Luis Figo, whose 2015 FIFA candidature was endorsed by Mourinho, will play against Mexican stars.
The 66th FIFA Congress is shaping up to be a historic one for the organization. Not only will the assembly in Mexico City be the first one presided over by FIFA President Gianni Infantino, but it will also mark the first time that FIFA's supreme body meets under the revised FIFA Statutes that came into force on 27 April.