Khayyam National Day observed in Neyshabur 
May 17, 2016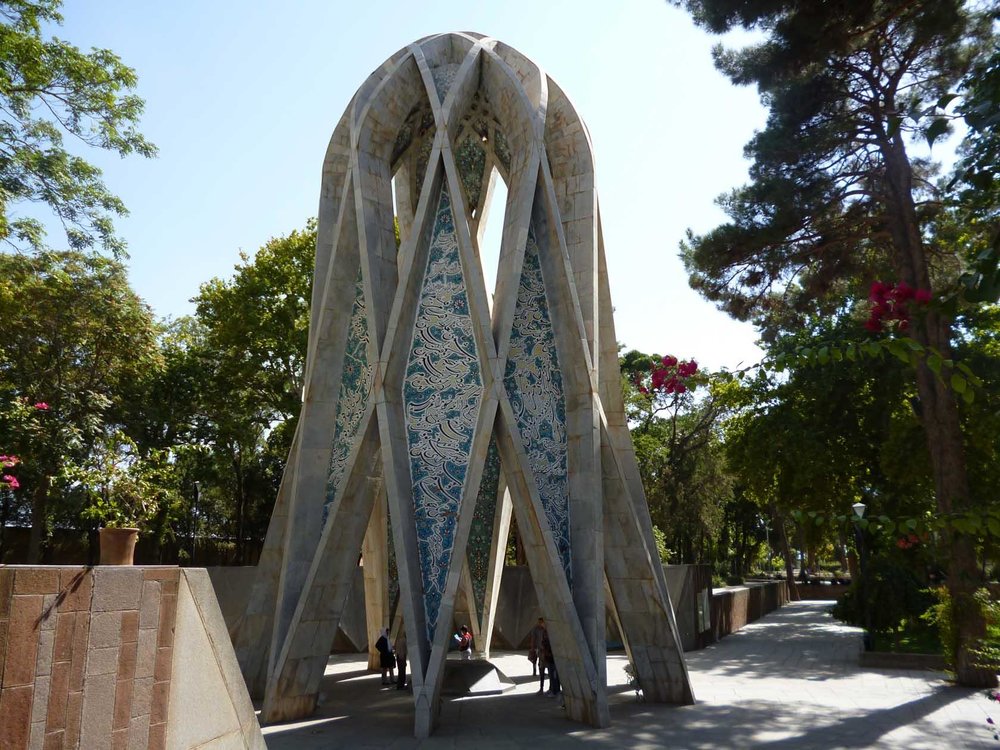 TEHRAN – A number of Persian scholars, poets and officials gathered at the mausoleum of Persian mathematician, astronomer and poet Omar Khayyam (1048-1131) in Neyshabur on Tuesday to mark the national day of the great Iranian poet.
Experts on Khayyam including Hossein Sadeqi, Alireza Fuladi, Kavus Hassanli, Nasrollah Purjavadi and Abdorrahim Qanavat attended the seminar held at the University of Neyshabur to review works by the poet, Persian media reported on Tuesday.
Prominent calligrapher Gholamhossein Amirkhani and filmmaker Abolfazl Jalili were honored at the ceremony later, while a book written by music composer and santur virtuoso Esmail Tehrani was also unveiled.
Also on the same day, the officials inaugurated the newly-established Neyshabur Museum of Archaeology. The tomb of Khayyam also hosted a workshop on paintings, graphic designs and sculptures.
Khayyam, a Persian mathematician, astronomer and poet, was renowned in his own country and in his own lifetime for his scientific achievements, but is chiefly known to English-speaking readers through the translation by the English writer Edward Fitzgerald of a collection of his Rubaiyat ("quatrains") in "The Rubaiyat of Omar Khayyam" (1859).
RM/YAW
END