Javad Zolfaqari's puppets on show at Tehran's City Theater Complex
August 24, 2016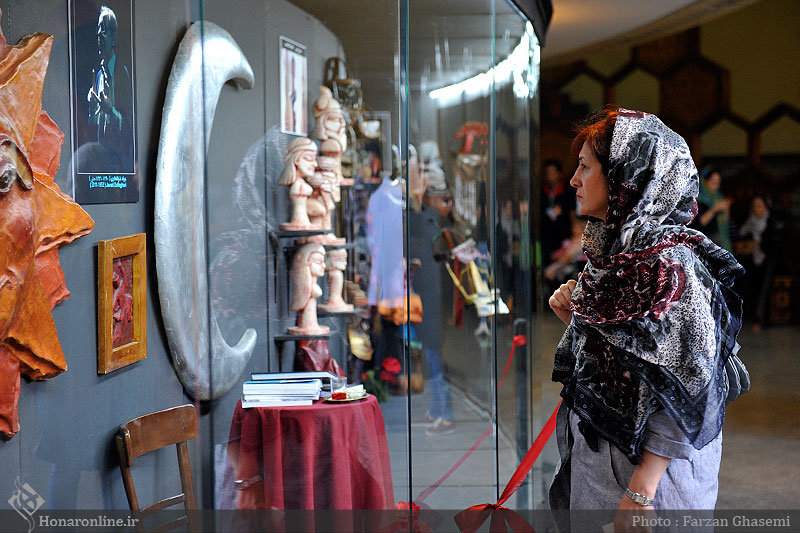 TEHRAN – An exhibition of puppets by veteran puppet show director Javad Zolfaqari (1952-2011) opened in Tehran's City Theater Complex on Tuesday on the sidelines of the ongoing 16th Mobarak International Puppet Theater Festival.
The opening ceremony was attended by secretary of the festival Marzieh Borumand, Zolfaqari's widow, Mansureh Azari, puppeteer Donya Fannizadeh and actress Fatemeh Motamed-Arya.
In her brief speech, Borumand said that she got to know Zolfaqari in the world of the puppets, which has left her with many good memories.
"These puppets are a great heritage that we possess," she added.
"When I watch these puppets, I remember how much time he spent on making them. Unfortunately, he did not survive to see the end of the performances of his puppet show "Samak Ayyar," his widow said.
Motamed-Arya said that she considers herself a member of the puppet family and lives with the memories, "Javad Zolfaari forced us to have an ideology that imposed love upon us in order for us to learn to love one another," she remarked.
"Samak Ayyar", "Ali Baba and 40 Thieves of Baghdad", "Siavash" and "Farangis" from his brilliant puppet shows are on display during the festival running until August 28.
Photo: An art lover visits an exhibition of puppets by created veteran director Javad Zolfaqari at Tehran's City Theater Complex on August 23, 2016. (Honaronline/Farzan Qasemi)
RM/YAW