Quran Gate undergoing restoration
December 28, 2016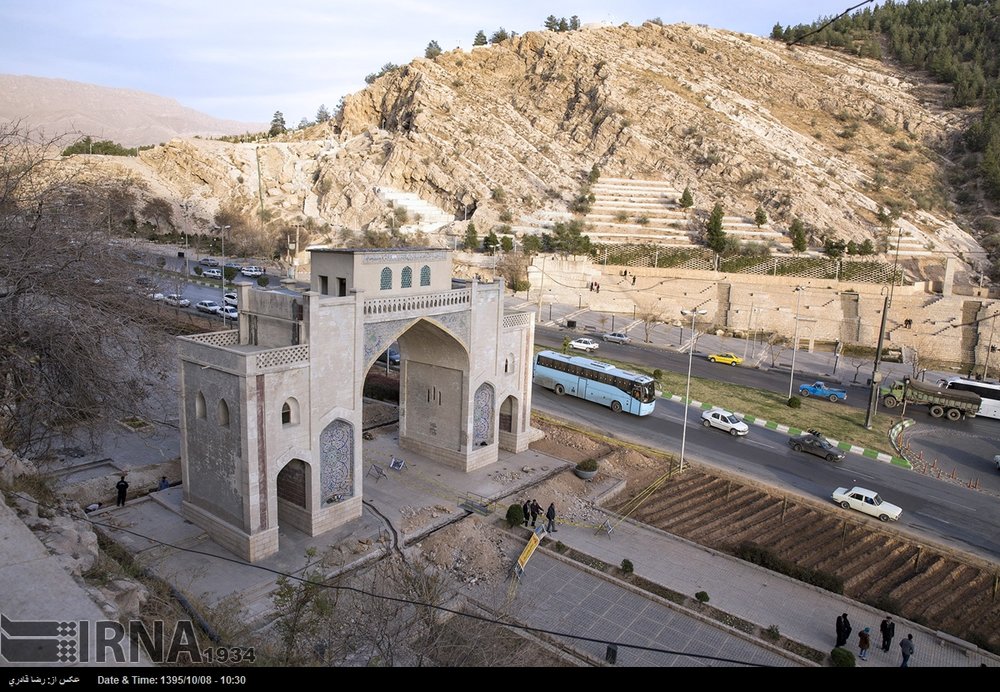 TEHRAN – The semi-historical Quran Gate standing at the northeastern entrance of the city of Shiraz is undergoing some minor restorations on its façade as well as relatively major ones that are aimed to bolster the foundation, IRNA reported on Tuesday.
Called Darvazeh Quran in Farsi, the monument was initially built in the 18th century during the Zand dynastic era. For times it sustained lots of damages while receiving renewals, during one of which a hand-written copy of the Holy Quran was embedded at a small room on its top.
Traditionally, the majority of travelers opt to pass underneath the gate as they believe to receive the blessing from the holy book before undertaking any journey.
However, the gate succumbed to several multiple quakes during the Qajar era (1785 to 1925). The structure, as what is seen currently, dates from the mid-2000s.
At the moment, the gate adjacent to the popular Khajou Kermani park and mausoleum attracts hundreds of travelers and locals to its peaceful atmosphere.
The 5-star newly-constructed Shiraz Hotel is located within a close distance to the gate as well.
The picture above depicts Quran Gate on December 27, 2016.
AFM/MG