Iran expresses empathy with Syrians
February 26, 2017 - 21:11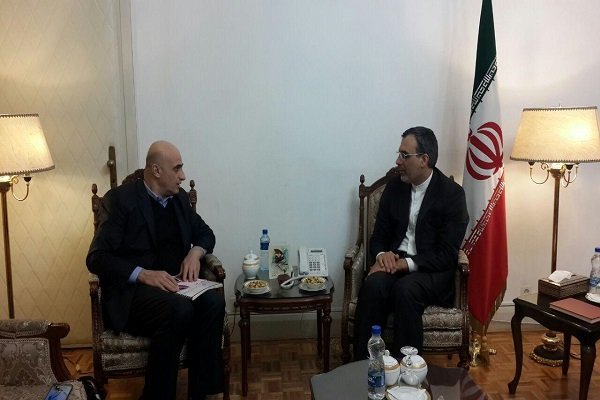 TEHRAN - Iranian Deputy Foreign Minister Hossein Jaberi Ansari said on Sunday that Iran considers the Syrian people's pain and suffering as its own.
For this reason Iran will continue making "diplomatic efforts" in line with alleviating the Syrians' suffering, he said during a meeting with Hussein Ragheb al-Hussein, a Syrian MP and deputy head of the Syrian National Dialogue Forum.
Jaberi Ansari also said allaying the sufferings of the civilians in Al-Fu'ah and Kafraya and holding consultations to settle of Syrian crisis are top priorities.
The Syrian MP gave a report about the latest developments in Al-Fu'ah and Kafraya, saying the people in the two cities are suffering from lack of food and medicine and terrorists prevent sending humanitarian aid to them.
He urged the UN to take action in helping the people in the two cities.
In February, a senior UN relief official called on all parties to come to an agreement and allow immediate and unfettered humanitarian access to more than 60,000 civilians trapped in four Syrian towns of Al-Zabadani, Al-Fu'ah, Kafraya and Madaya.
"The unfair and totally unjustified besiegement is compounded by the tit-for-tat arrangement between the Four Towns, which makes humanitarian access prone to painstaking negotiations that are not based on humanitarian principles," UN News Center quoted Ali Al-Za'tari, the UN Resident and Humanitarian Coordinator for Syria, as saying in a news release.
NA/PA