Tehran Inter-Orchestra makes debut concert at Iranian Academy of Arts
March 15, 2017 - 18:19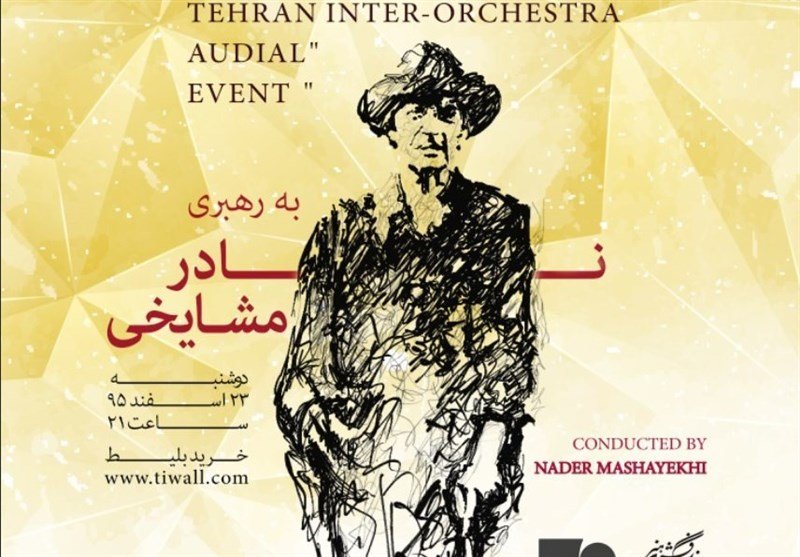 TEHRAN – The Tehran Inter-Orchestra, a private ensemble established by musician Vahid Eftekhar-Hosseini, made its debut performance at the Aseman Hall of the Iranian Academy of Arts on Monday evening.
A repertoire of pieces by Estonian composer Arvo Pärt, Italian-born French composer Jean-Baptiste Lully and German composer Johann Sebastian Bach was performed during the concert conducted by Nader Mashayekhi, a former conductor of the Tehran Symphony Orchestra, the Tehran Inter-Orchestra announced in a press release on Tuesday.
The orchestra also played two bricolage pieces by Mashayekhi. Austrian musician Renald Deppe, who plays the saxophone and clarinet, accompanied the ensemble in this part of the performance.
"The Tehran Inter-Orchestra was established in the private sector and does not have governmental support," Mashayekhi said after the performance.
He added that the orchestra had to overcome many obstacles to be established and to perform the concert.
MMS/YAW