We should isolate U.S.: Rouhani
Revolutionary means to isolate U.S.: Rouhani
July 2, 2017 - 20:46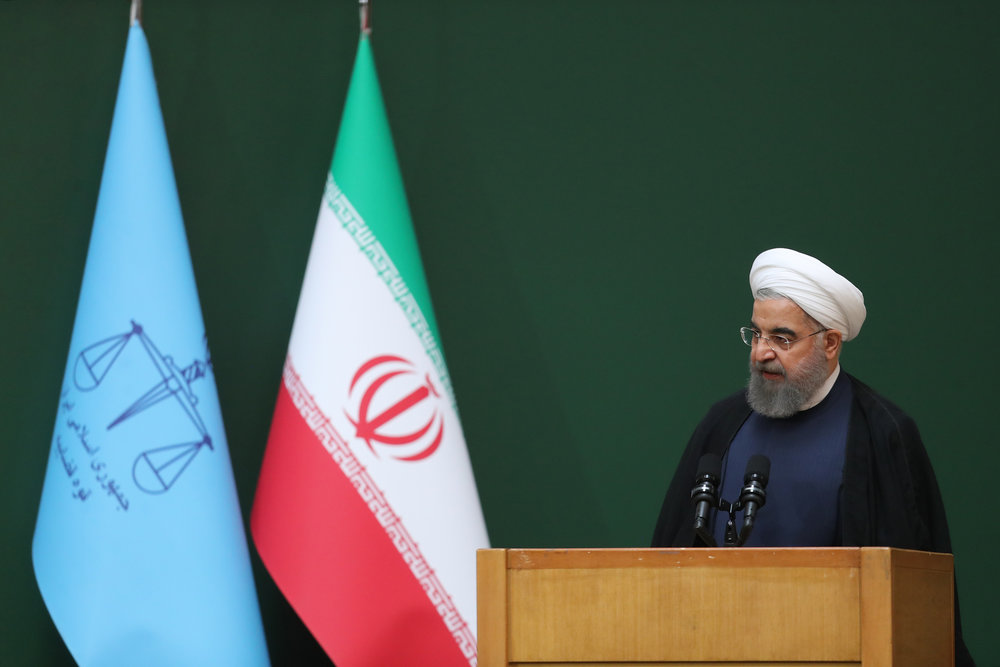 TEHRAN – Iranian President Hassan Rouhani said on Sunday that to be revolutionary means to "isolate" the U.S. and talk to the world in a way that "our words are understood and accepted".
The U.S. should not get a free hand and become powerful, Rouhani said during a speech at a conference organized on the occasion of Judiciary Week.
"We are not supposed to help enemy. Enemy seeks to prevent the Middle East region from having peace, stability and development, and also wants the region to always be in war to sell weapons and have the excuse to interfere," the president noted.
He said that Iran should adopt foreign policies that if the U.S. seeks to stand against Iran, other countries such as European ones, China and Russia will not stand beside Washington.
The UN Security Council on Thursday renewed support for Iran's nuclear deal with world powers, underscoring that Tehran has shown full commitment to the accord and the resolution supporting it.
Iranian Foreign Minister Mohammad Javad Zarif welcomed the UN support, tweeting: "The UN & entire world say Iran is in full compliance with its commitments, but US visceral hatred of Iran compels it to deny the obvious."
UN political chief Jeffrey Feltman, EU Ambassador Joao Vale de Almeida and ambassadors from Russia, China, Britain, France and Germany focused on Iran's adherence to the nuclear agreement in spite of claims made by U.S. Ambassador Nikki Haley about Iran's "destructive and destabilizing" actions.
'The need to avoid sideline issues'
Parliament Speaker Ali Larijani who was also attending the Judiciary conference called on official to promote national unity and avoid getting into conflict over minor issues.
"We should avoid sideline issues… the improvement of economic condition is the country's major issue," Larijani remarked.
President Rouhani also said the Islamic Revolution is nearing its 40 anniversary and all should work for the country's progress.
Rouhani also said the presidential competitions is over and the good condition that has been created after the May 19 presidential election should not be spoiled with factional disputes.
For his part, Judiciary Chief Sadeq Larijani, as the host of the conference, said, "We hope that all friends (officials) to work for unity and empathy in line with the goals of the revolution."
Sadeq Larijani added the Judiciary as an independent body is tasked to guard the rights of people based on the Article 156 of the constitution.

NA/PA