Israel expanding settlements in violation of human rights: Larijani
February 21, 2017 - 20:11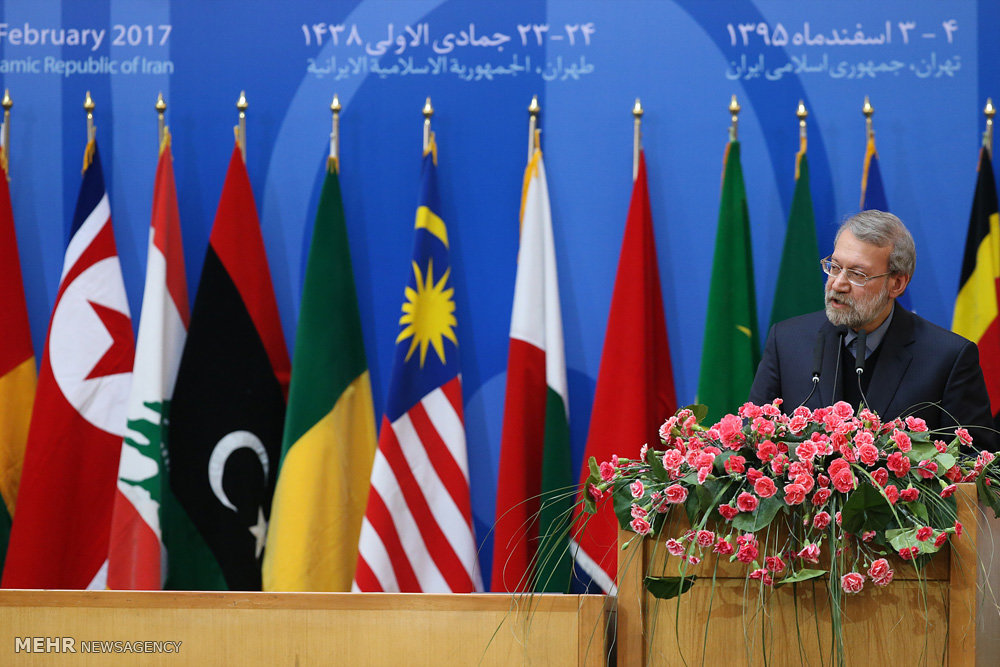 TEHRAN - Iranian Majlis Speaker Ali Larijani said on Tuesday that the Palestinian people are oppressed and should be supported, noting Israel is annexing more Palestinian lands in violation of human rights.
"Today, the Zionist regime of Israel has increased exerting pressure against the Palestinians in a way that it has expanded settlement in West Bank and Quds contrary to human rights," he said during his speech at the 6th International Conference in Support of the Palestinian Intifada (Uprising) in Tehran.
He added Israel has been spreading chaos in the Middle East region and backs the terrorist groups in order to cause "internal erosion" within Islamic countries.
Larijani said Israel is trying to distract attention from the Palestinian issue.
Elsewhere, he said that Iran's constitution highlights the importance of making efforts in line with boosting unity among the Muslims and upholding rights of the oppressed.
The two-day international conference has brought together around 700 foreign guests and representatives of the pro-Palestinian organizations.
Leader of the Islamic Revolution Ayatollah Seyyed Ali Khamenei delivered a speech at the opening of the conference.
Iranian President Hassan Rouhani and Judiciary Chief Sadeq Amoli Larijani also participated the conference.
NA/PA