Canada win FIBA U19 World Cup, Iran finish 15th
July 10, 2017 - 10:37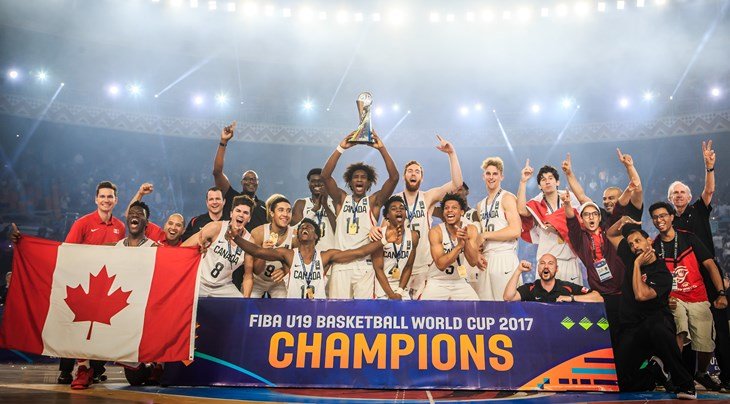 Canada claimed their first-ever FIBA U19 Basketball World Cup 2017 title after beating Italy 79-60, in Sunday's Final in the Egyptian capital of Cairo.
R.J. Barrett led the way with game-high 18 points, and 12 rebounds in the winning cause.
USA won the bronze medal after beating Spain 96–72.
Barrett was named the tournament's Most Valuable Player, headlining the All-Star Five, where he was joined by Lorenzo Bucarelli (Italy), Abu Kigab (Canada), Tommaso Oxilia (Italy) and Payton Pritchard (USA).
The Iranian team, who lost to the U.S, Italy, Angola, Egypt and South Korea, finally earned their first win in the tournament and finished in 15th place.
Iran beat Mali 70-61.
Final standings of the FIBA U19 Basketball World Cup 2017:
1. Canada
2. Italy
3. The U.S.
4. Spain
5. Germany
6. Lithuania
7. France
8. Argentina
9. Puerto Rico
10. Japan
11. New Zealand
12. Egypt
13. Angola
14. Korea
15. Iran
16. Mali