Interview by Masoud Hossein
Iranian referee Faghani dreaming of World Cup final
November 20, 2017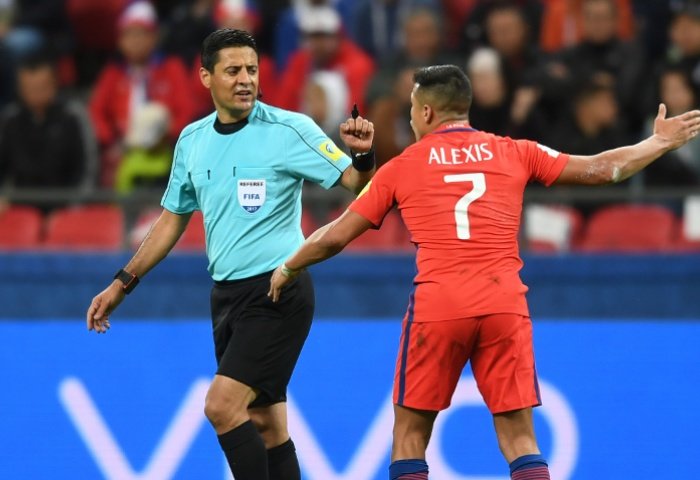 Alireza Faghani, Iranian international referee, says he will never give up on his dreams of officiating the 2018 World Cup final.
The 39-year-old referee is among the officials who have been chosen to officiate at the 2018 World Cup.
Faghani has officiated the 2015 FIFA Club World Cup final between Barcelona and River Plate and 2015 AFC Asian Cup final between Australia and South Korea.
He made history in 2016 by becoming the first Asian referee to officiate the final of the Men's Olympic Football Tournament between Brazil and Germany in Rio de Janeiro.
Now, he is determined to make his dream come true by officiating the final match of the 2018 World Cup.
In an exclusive interview with Tehran Times, Faghani opened up on his dreams.
Tehran Times: Iranian people are proud of you as an international referee who has officiated the 2015 AFC Asian Cup final, the 2015 FIFA Club World Cup final and the 2016 Olympic final. Without a doubt you are a role model for those who want to step into your shoes. Please reveal secrets of your success.
To achieve my goals in life, I set them the right way, especially in being a football referee. My dream is to officiate the final match in the World Cup, however, at first, when I shared my dreams with other people, some of them laughed at me, but I did not care what they said about me. I sacrificed so many years of my life to reach my goals. I used to train and learn laws of the game more than usual.
Learning English was my daily program. To officiate too many matches in all divisions as a referee or an assistant referee, made me an experienced official. To be nominated for the referee of the year 2008, was also a turning point in my life. It made me more motivated to reach my dreams.
My assistants and I have achieved unbelievable success in recent years. We showed People to officiate the World Cup final is accessible.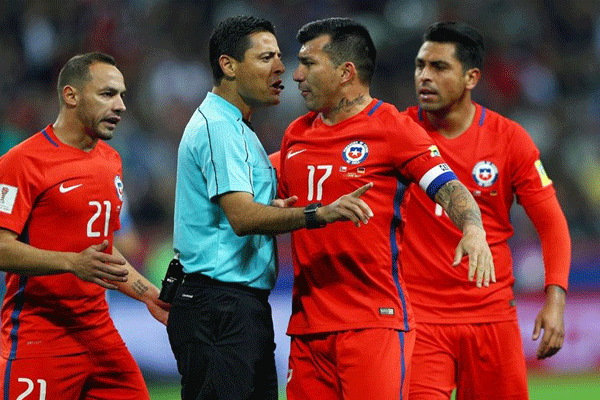 As you have heard the Syrian football federation is not content with the way you officiated their first match against Australia in the 2018 World Cup play-off. It's while you awarded the west Asian team a penalty in the last minutes.
According to the regulations of FIFA and AFC, we are not allowed to talk about our games and decisions.
You've officiated three major finals in the last two years. We know that you are one the referees who has been chosen to officiate in the 2018 World Cup. Have you received the official invitation for the prestigious event?
Yes, we received invitation for FIFA World Cup Referee seminar, but I've learnt the list is open until the last day and there is no guarantee that we will officiate at the World Cup. So, we have to work hard and do our best until the last day to remain in the final list.
Officiating in the professional leagues and international competitions will be more interesting as far I know. As an international referee, explain how is getting involved with the professional players?
In our preparation courses, our instructors teach us regarding all aspects. For example, our knowledge of laws must be up to date, we must maintain our bodies in peak physical condition, and we must have good knowledge of team tactics and tactical approaches. So, to face with all kinds of situations or professional players, cannot surprise us, we are ready to deal with them as well.