Majidi says it was risky to make "Beyond the Clouds" in India
April 22, 2018 - 18:43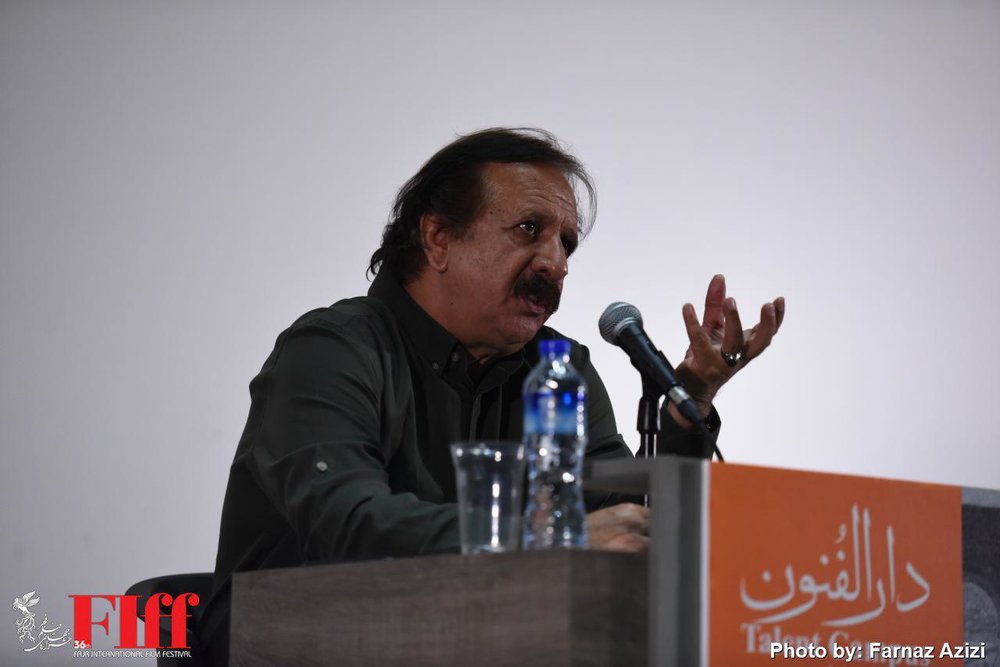 TEHRAN – Oscar-nominated Iranian director Majid Majidi who has made his latest movie "Beyond the Clouds" in India has said that it was very risky for him to make the movie in the country.
"I had proposals from several Indian producers to make a film in their country, but I viewed them as highly risky since I knew very little about Indian culture," Majidi said during a workshop organized at the 36th Fajr International Film Festival on Saturday.
"I feel a strong affinity between Indian and Iranian cultures but I had to increase my knowledge of the Indian culture in order to make my film's story believable," he added.
He said he hired all members of his cast and crew except his assistant from India. "The Bollywood cinema has its unique rules and we must follow their rules if we want our film to do very well at the box office," he added.
According to Majid, exterior scenes in many Indian films are shot at large studios that they have. However, he chose to film the exterior scenes of his movie outdoors in Mumbai.
He described Mumbai as a very crowded city where horns are blaring constantly. "I wanted to make my film in a real place consequently shooting lasted for over seven months on location in the heart of Mumbai," he said.
Starring Ishaan Khattar, Malavika Mohanan and Sharada, "Beyond the Clouds" tells the story a young boy, Amir, and his sister, Tara, in Mumbai. When on the run from the cops, Amir finds his estranged sister, who in a bid to protect her brother lands in jail. Their entire lives are clouded by despair when, unexpectedly, the light shines on them from beyond the clouds.
Oscar-winning composer A. R. Rahman who collaborated with Majidi in "Beyond the Clouds" and "Muhammad: The Messenger of God" is scheduled to arrive in Iran on Tuesday to hold a workshop during the Fajr International Film Festival.
Photo: Iranian director Majid Majidi speaks during a workshop at the 36th Fajr International Film Festival at Tehran's Charsu Cineplex on April 21, 2018. (FIFF/Farnaz Azizi)
MMS/YAW