Pakistan staring at a major water catastrophe, says UN report
June 28, 2018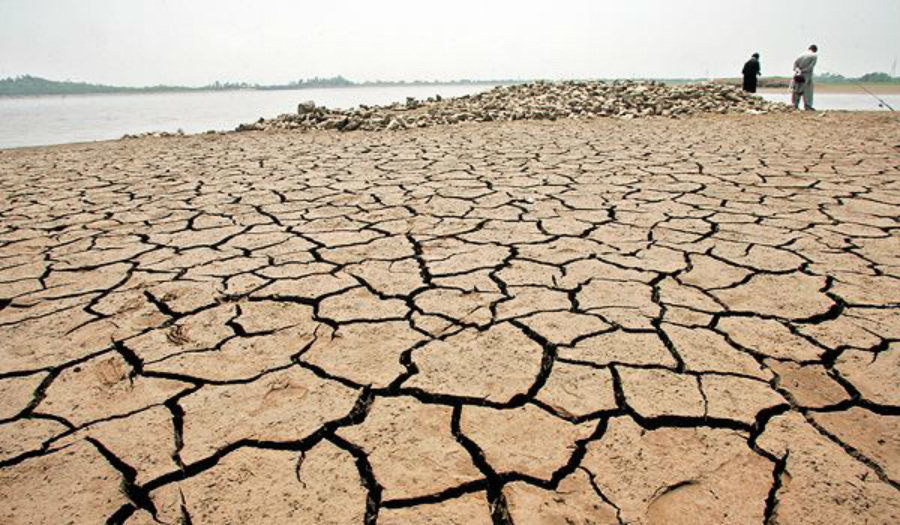 It's not the scourge of terrorism, extremism or unemployment that poses the greatest threat to Pakistan today.
It is the acute scarcity of water, which has assumed alarming proportions lately. The country is staring at a water catastrophe, which could possibly have far-reaching consequences for the population of over 200 million.
The newly-released reports by United Nations Development Programme (UNDP) as well as the Pakistan Council of Research in Water Resources (PCRWR) have alerted that the country will reach absolute water scarcity by the year 2025. "No person in Pakistan, whether from the north with its more than 5,000 glaciers, or from the south with its 'hyper deserts', will be immune to this," said Neil Buhne, UN Humanitarian Coordinator, Pakistan.
There is no dearth of water resources in Pakistan, believe experts, but the management of those resources is appalling owing to the criminal negligence of successive governments in Islamabad.
There have been widespread protests in Pakistan in recent months over the scarcity of water and sheer indifference of the government. According to the data provided by Water and Power Development Authority (WAPDA), the per capita water availability in Pakistan has dwindled by over 460 per cent from 5,260 cubic meters in 1951 to just fewer than 1,000 cubic meters per person now.
If the status quo remains intact, then by 2020, the water availability in Pakistan would plunge to 877 cubic metres per annum, which will further go down to an alarmingly level of 575 cubic feet by 2050. Pakistan's storage capacity stands at just 30 days, while neighboring India has the capacity to store water for more than 120 days.
The water crisis directly affects agricultural productivity, which eventually affects gross domestic product (GDP) of the country. Pakistan's geographical area is 196.7 million acres, of which 72.7 million acres is suitable for agriculture. The area under irrigation is 48.2 million acres, and remaining land still needs to be irrigated, which is possible if Pakistan builds the capacity to effectively manage its water resources and builds more reservoirs, according to experts.
The construction of dams is important to overcome this crisis. On Wednesday, Chief Justice of Pakistan Mian Saqib Nisar stressed the need for building more dams, saying new water reservoirs are vital for Pakistan's survival.