Knowledge-based companies can attend brain mapping festival free of charge
July 18, 2018 - 9:52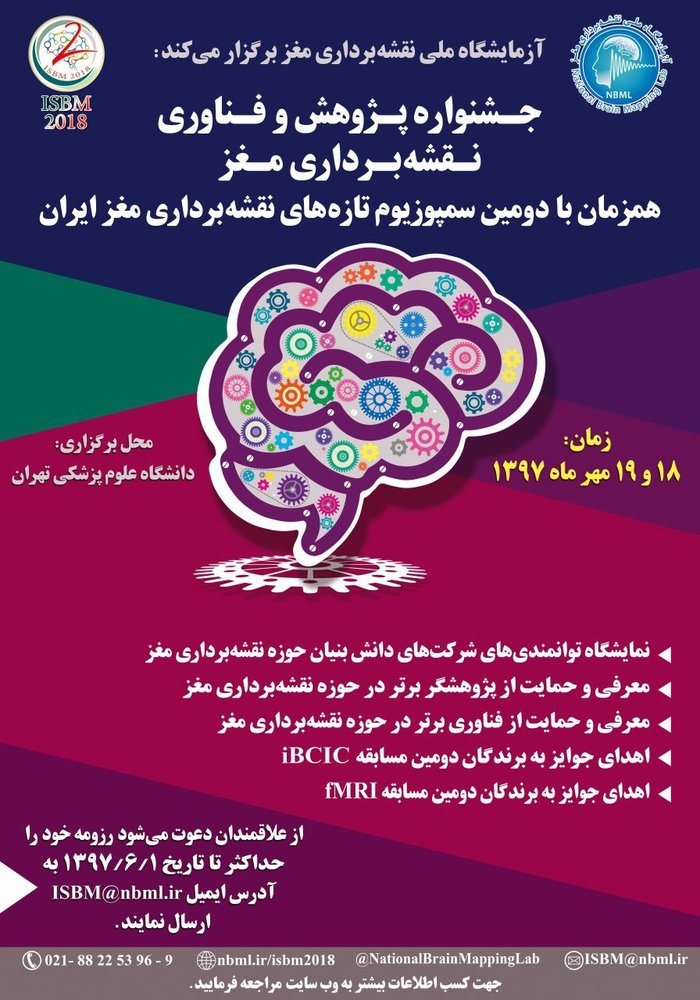 TEHRAN – Knowledge-based companies active in the field of brain mapping can attend the 2nd brain mapping research and technology festival free of charge, ISNA reported on Sunday.
Organized by the National Brain Mapping Laboratory (NBML) of Iran, the festival will be held on October 10 and 11 in Tehran.
The festival aims to promote modern technologies in the field of brain mapping.
The event will be held concurrently with the 2nd symposium on brain mapping.
The symposium aims to promote cognitive sciences in the field of brain mapping as well as updating recent achievements and information in this field.
NBML is established to facilitate the development and growth of neuroimaging and brain modulation fields, fulfillment of (at least a part of) research and technical requirements in these fields in the country and provide related knowledge-based and up-to-date services.
SB/MQ/MG