Iranian para athletes beyond expectations
October 15, 2018 - 19:52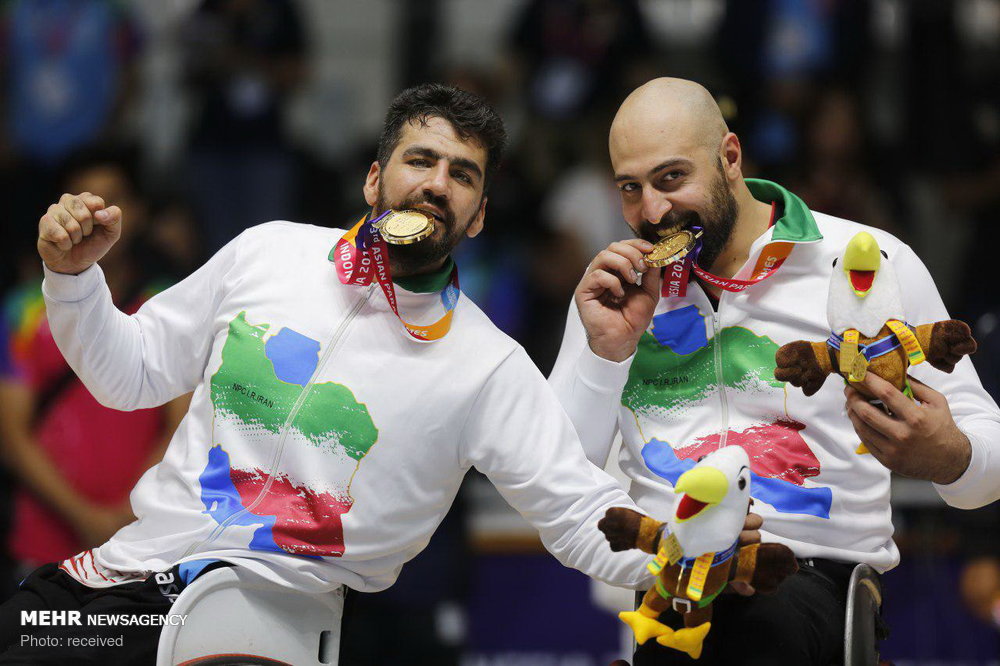 TEHRAN – Ahead of the 2018 Asian Para Games, the National Paralympic Committee's officials said Iran would participate in the Games to defend its fourth place in Incheon but the sportspersons performed beyond the expectations.
Iranian para athletes came fourth in inaugural edition of the Asian Para Games in Guangzhou 2010, winning 27 gold, 24 silver and 29 bronze medals.
Not bad for the west Asian giant in Paralympic sports.
​
Four years later in 2014, in the second edition of the games, held in Incheon, South Korea, Iran once
again finished in fourth place but with 10 more gold medals.
In that games, one more gold medal could have earned Iran third place instead of Japan, a missed opportunity for Iran.
In the 2018 Asian Para Games in Jakarta, Indonesia, Iranian para athletes surprised everyone by winning 51 gold, 52 silver and 53 bronze medals.
Iran has participated in the last eight editions of the Paralympic Games and has always displayed power in the prestigious event.
Paralympic will never forget Ghader Modabber as the most decorated Iranian para athlete with five gold medals.
He is the first ever Iranian athlete who has won five gold medals in Olympics or Paralympics, a perfect example that there is no limitation to what one can imagine and do.
Iranian disabled people face many hurdles in finding job, city transportation and sometimes discrimination, but they have proved themselves in sports.
Iranian para athletes are more successful than the healthy athletes in the international fields.
Take the following para athletes for example: super heavyweight powerlifter Siamand Rahman is the world's strongest man who has won two Paralympics gold medals so far.
Archer Zahra Nemati is the first Iranian woman to have won gold at either a Paralympic or Olympic Games.
Sitting volleyball player Morteza Mehrzad is the tallest athlete to compete in the history of the Paralympics, standing at an incredible 2.46m tall.
At any event, Iranian para athletes are getting stronger by day, good news for the country perhaps as the Tokyo 2020 Paralympic Games is getting close.
Reporting by Masoud Hossein; editing by Marjan Golpira