Iraq needs 2 years to stop Iranian gas imports: energy official
December 7, 2018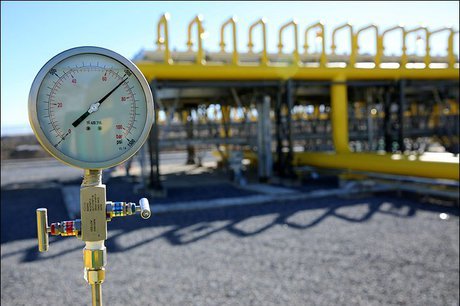 Iraq needs at least two years to boost the country's gas production to stop importing Iranian gas used to feed its power stations, a senior Iraqi energy official said on Thursday.
Hayan Abdul Ghani, head of state-run South Gas Co. (SGC), told reporters that Iraq's gas output is expected to reach 1.3 million cubic feet per day by the end of 2020, an increase of 400 mcf/d from current levels.
"Iraq's current production of gas is not enough to meet our power stations' demand and therefore we are still importing gas from Iran. We need at least 24 months to operate new gas projects and start production," he said.
The United States said last month that Iraq can continue to import natural gas and energy supplies from Iran for a period of 45 days as long as Iraq does not pay Iran in U.S. dollars. Sanctions on Tehran's oil sector took effect on Nov. 5.
Baghdad is seeking to renew and extend the exemption as it needs more time to find an alternative source, Iraqi officials said.
Abdul Ghani said the expected rise in gas production would come from two new projects, including a $367 million deal with General Electric reached in April to process natural gas extracted alongside crude oil at two fields in southern Iraq.
The project is expected to start producing 160 mcf/d in two years, Abdul Ghani said.
Iraq is expected to sign another deal in early 2019 to build the Artawi gas plant in the south which is planned to produce around 300 mcf/d by end 2019.
(Source: Reuters)