Russian diplomat says SPV is essential to do business with Iran
December 13, 2018 - 10:11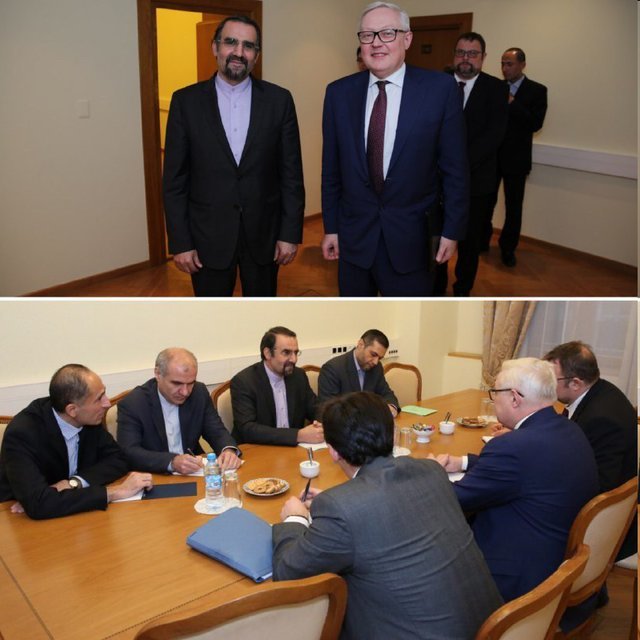 TEHRAN - Sergei Ryabkov, the Russian deputy foreign minister, has said that Europe's special vehicle purpose (SPV) is essential to do business with Iran, ISNA reported on Wednesday.
Ryabkov made the remarks in a meeting with Mehdi Sanaei, Tehran's ambassador to Moscow.
France and Germany have agreed to SPV which is a special payment channel created by Europe as part of its efforts to keep trade flowing with Iran in defiance of U.S. sanctions.
The German magazine Wirtschaftswoche has reported it has been agreed that the related company be located in France and its director to be chosen from Germany.
Bloomberg reported on Monday that European Union foreign policy chief Federica Mogherini has said the SPV will be completed by the end of the year.
"I would expect this instrument to be established in the coming weeks, so before the end of the year, as a way to protect and promote legitimate business with Iran," she said.
The Wall Street Journal reported in November that British officials were also mulling over joining France and Germany in order to rescue the European attempt to circumvent the U.S. sanctions and salvage the 2015 nuclear deal.
Iran and the European side have been discussing ways to conduct non-dollar trade in order to offset the U.S. sanctions.
Abdolnaser Hemmati, governor of the Central Bank of Iran (CBI), told a meeting of economists on Monday that Iran has made mutual monetary agreements with some countries to abolish U.S. dollar in financial transactions and the issue will be incrementally generalized to other countries in future.
NA/PA