Hostilities have not obstruct Iran's revolution path: diplomat
February 12, 2019 - 22:43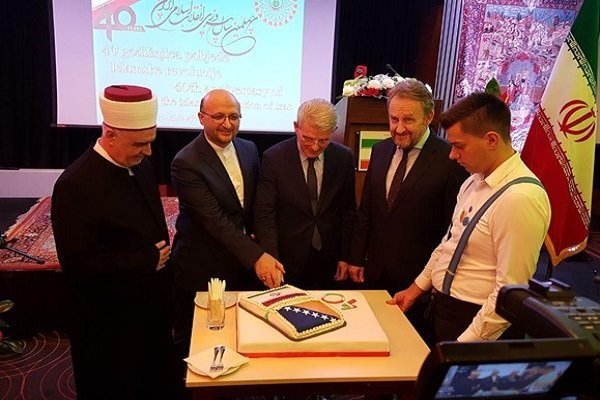 TEHRAN - Mahmoud Heidari, the Iranian ambassador to Bosnia and Herzegovina, said on Monday that hostilities and plots against Iran by the U.S. could not deter Iran's revolution path.
"Now that 40 years have passed from the victory of the Islamic Revolution, the Iranian nation is proud of achievements in political, economic, cultural and scientific areas and is satisfied that the global bullying powers' plots and hostilities could not obstruct its path," he said in a ceremony marking the 40th anniversary of the Islamic Revolution in the Iranian embassy in Sarajevo.
He added that Iran is also proud of its constructive role in fighting terrorism in West Asia and helping restore peace to the region.
Iranians took to the streets in very large numbers on Monday to celebrate the 40th anniversary of the Islamic Revolution.
The Bahman 22 marches (Feb. 11 marches) started with the slogan of "Proud of the Past and Hope on the future".
Addressing people in Azadi Square (Freedom Square) in Tehran, President Hassan Rouhani said the huge turnout in rallies "means that the enemy will not achieve its evil goals" and that the revolution will "continue its path like the past 40 years".
NA/PA