'Pakistan deploys F-16 jets along India border'
March 13, 2019 - 21:57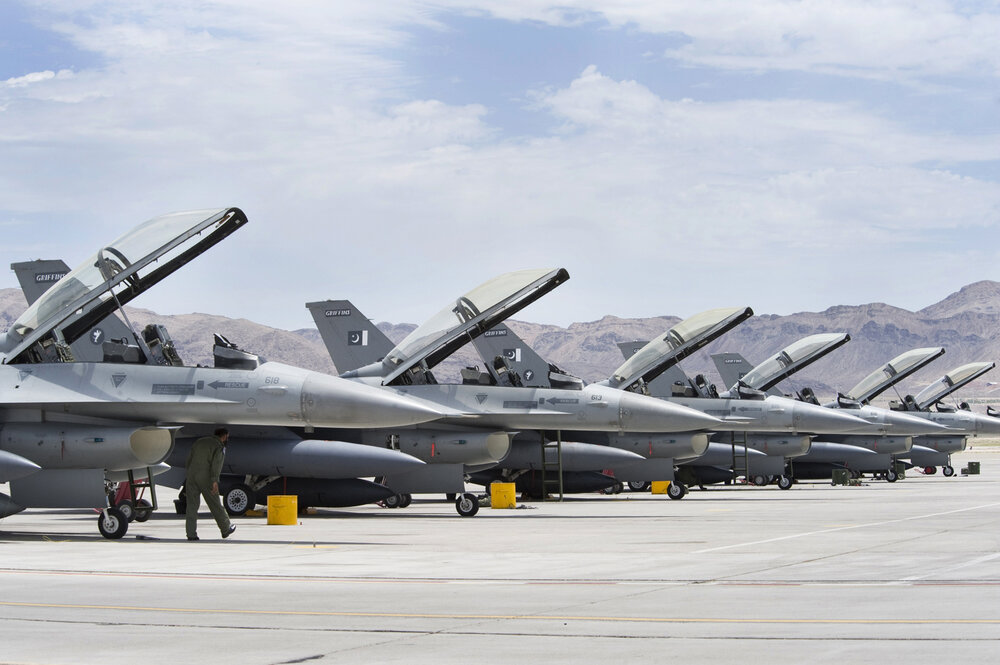 TEHRAN - While strenuous efforts have been made by various stakeholders to facilitate a de-escalation of tensions between India and Pakistan, everything does not seem to be hunky-dory as yet.
According to reports, Pakistan has deployed an entire F-16 fighter jet squadron along the Indian border, which shows they are ready for an eventuality.
A report in Hindustan Times newspaper, quoting an unnamed Indian defense official, said PAF's F-16 acquired from U.S. and Jordan are on high alert along India-Pak border-from Hyderabad in Sindh to Skardu in Northern Areas.
"The Pakistan Army deployment including radars and air defense system along the LoC was strengthened immediately after the February 14 Pulwama attack as they expected Indian retaliation similar to that of the surgical strike," the report says.
Pakistan has rejected reports that PAF had used its F-16 fighters against India during recent aerial confrontation between the two countries.
On Monday, Pakistan's foreign ministry once again cautioned India against any misadventure, as general elections in India as approaching.
The two countries have stopped regular Director General of Military Operations level (DGMO-level) talks, in which two military officers hold telephonic conversation to defuse tense situations on the border.
Many regional countries have offered mediation between the two warring countries, including China, Russia and Iran.
"China has been mediating between the two sides, engaged in dialogues and working very hard to promote talks, ease tensions, and improve their relations," Lu Kang, China's foreign ministry spokesperson said on Monday.