Two IRGC members martyred in Syria
April 2, 2023 - 23:23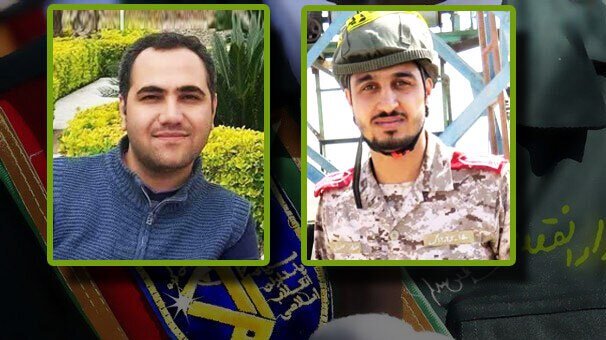 TEHRAN – The Islamic Revolution Guards Corps (IRGC) announced Sunday that a second IRGC officer who had sustained injuries during Israel's Friday attack against Syria has got martyred.
Israel carried out an attack on Syria in the early hours of Friday morning. Earlier, Iran had said that an IRGC officer named Milad Heidari was killed in the attack. The second officer, Meghdad Mahaghani, was severely injured in the attack and was pronounced dead on Sunday.
"Undoubtedly, the crimes of the fake and criminal Zionist regime will not go unanswered and it will pay the price," the IRGC said in a statement on Sunday.
The statement also said that the two officers will be accorded official funerals this week and will eventually be laid to rest on Wednesday.
Iran has condemned the Israeli strike against Syria. Spokesman for the Iranian Ministry of Foreign Affairs Nasser Kanaani strongly condemned the attacks by the aggressor Zionist regime that targeted some sites in Damascus and its suburbs on Thursday morning and early Friday, the Iranian foreign ministry said in a statement.
"Unfortunately and surprisingly, the international community did not show the expected and deterrent reaction to the aggressive and continuous military attacks of the Zionist regime on Syria, including those targeting civilian airports and even residential areas of this country, and this has encouraged the regime to continue violating the sovereignty and territorial integrity of an independent member state of the United Nations and repeating crimes against the country's citizens and soldiers," he said.
He said the Iranian diplomatic apparatus considered such acts of aggression as a clear and continuous violation of international laws and regulations, as well as measures meant to divert attention from the internal crises and deep divisions in this regime, and from its dissatisfaction with Syria's internal strength and the recent openings in Syria's foreign relations.
Kanaani renewed the call for the responsible international institutions, headed by the United Nations Security Council, to immediately fulfill their legal and recognized responsibility in taking action against the aggressor and preventing the continuation of the Zionist regime's aggression and repeated and gross violations of the sovereignty and territorial integrity of a member state of the United Nations.