Iranian troupe to perform musical "Scheherazade the Storyteller"
May 1, 2016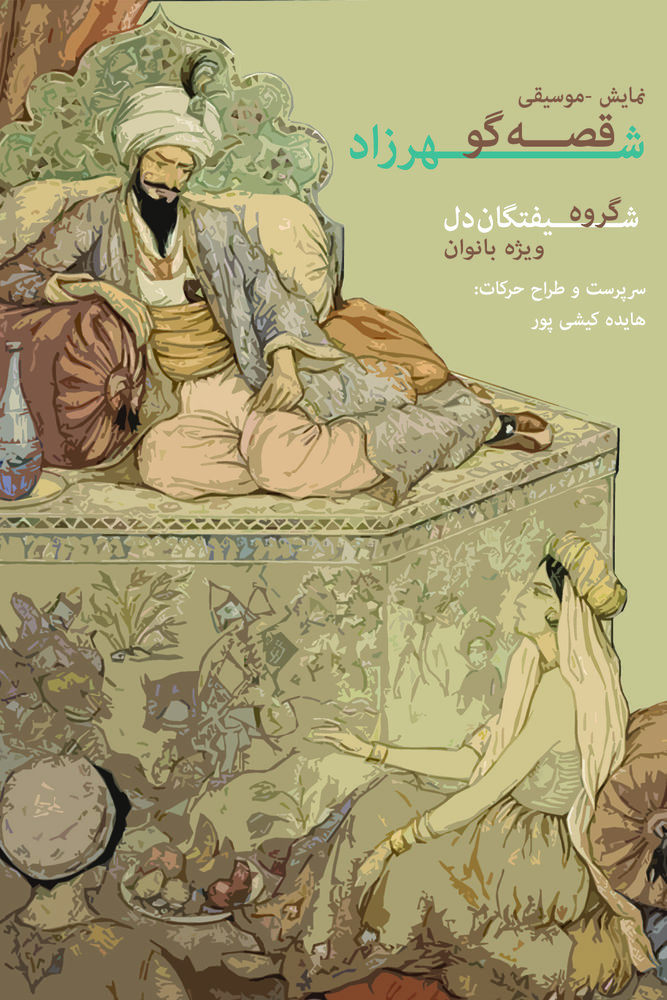 TEHRAN -- Shiftegan-e Del, a troupe of about fifty female performers, is scheduled to stage "Scheherazade the Storyteller", which is a musical about Scheherazade, the legendary Persian queen and the storyteller of "One Thousand and One Nights".
The musical will be directed by choreographer Hayedeh Kishipur at Tehran's Niavaran Cultural Center on Thursday and Friday. Only women are allowed to attend the performances.
The group performed the musical under the title of "A Scheherazade Should Be" at Tehran's Vahdat Hall in January 2015.
"One Thousand and One Nights" is the story of the Persian king Shahriar who marries a girl each night and the next morning he beheads her to take revenge from his unfaithful wife.
He had killed 1,000 such women by the time he was introduced to Scheherazade. She begins to tell a fascinating story during the night for the king but she does not finish it.
And so the king kept Scheherazade alive day by day, as he eagerly anticipated the finishing of the previous night's story. At the end of 1,001 nights, and 1,000 stories, Scheherazade told the king that she had no more tales to tell him.
Over these 1001 nights, the king had fallen in love with Scheherazade, so he spared her life and made her his queen.
Photo: A poster for "Scheherazade the Storyteller"
MMS/YAW
END